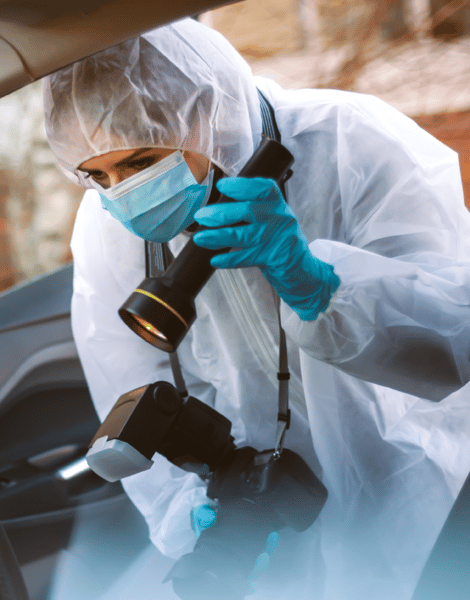 Does Your Digital Evidence Management Solution Meet Tomorrow's Challenges?
Digital evidence is

proliferating in volume

while becoming

increasingly complex

. The list of file types and sources continues to grow, and departments can struggle to ensure correct collection, handling, and secure storage of digital files to ensure their integrity and admissibility in court.

But fair enforcement and equal justice depend on quality evidence

with a clear chain of custody.



Download our guide,

"Does Your Digital Evidence Management Solution Meet Complex & Evolving Demands?"

to learn exactly what to look for in digital evidence management software and address the biggest risks to integrity, admissibility, and operational demands, including:


Lost or corrupted files
Disrupted chain of custody
Data breaches
Ease of access
Regulatory compliance
Public Safety and Emergency Management Software Designed and Developed by Professionals with Public Safety Backgrounds
We're more than a software solution, we're a partner you can trust and collaborate with to ensure a safer tomorrow
Reduce Response Times
Protect your community with tools and solutions that allow you to provide help faster than ever
Protect Confidently
Provide enhanced safety to your community with integrated solutions dedicated to helping protect people, property, and assets.
Streamline Processes
Elevate communication, tracking, reporting, and records management with streamlined processes to improve efficiencies.
Trusted by Over 2,000 Teams
Customer Testimonials
I would like to mention how impressed I was when I received emails from your group offering support on a weekend we were expecting a major flooding event - and that the emails were totally unsolicited! I'm really impressed with your organization - and I'll promote it locally whenever I can.
Customer Testimonials
By Automating our security and surveillance functions, we have saved considerable man-hours reporting, searching, and querying, not to mention the increased integrity of our data collected. We were able to realize a full return on investment in just 4.5 months.