Brochure
Establish a Safe Campus Environment and Ensure Compliance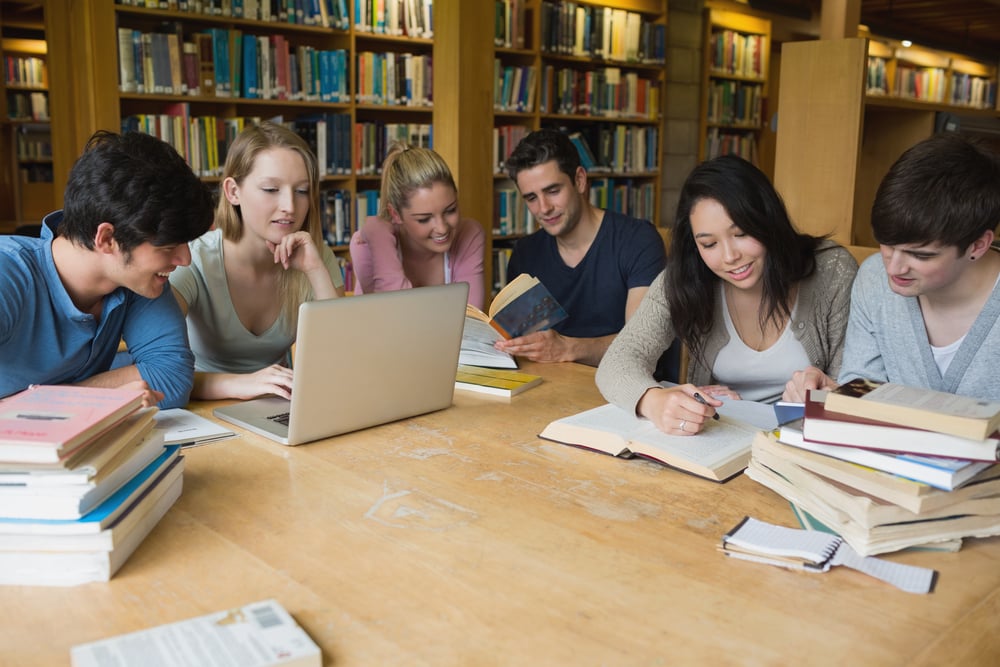 When it comes to protecting staff, students, and your campus, you need to be able to trust that the solutions you have in place can stand up to your critical workload. Omnigo's Education solutions help enhance campus safety, ensure you're meeting Clery and Title IX reporting requirements, and safeguard your reputation.
Respond to Campus Incidents Quicker

Efficiently execute on inbound calls with our fast, user-friendly platform that provides related information to staff during fast-moving situations

Robust Reporting and Compliance

Streamline incident and workplace violence reporting while maintaining Clery compliance to increase safety and reduce the risk of fines

Connect with the Community

Encourage staff and students to take an active role in community safety with safe, anonymous reporting, mass notifications, and documented safety procedures
Enhance Safety and Streamline Operations with Report Exec
According to the National Center for Education Statistics, "During the 2017–18 school year, 80 percent of public schools recorded that one or more incidents of violence, theft, or other crimes had taken place, amounting to 1.4 million incidents." When it comes to protecting staff, students, and the campus, you need to be able to trust that the solutions you have in place for reporting and analyzing data.
There's a reason Omnigo Report Exec has been the trusted leader of reporting software for over two decades. Through a combination of industry expertise and customer feedback, we've created a superior end-to-end solution that is easily configurable to meet your specific needs.
Make More Informed Decisions

Pre-formulated statistical reports, customizable reports, and a live data dashboard help provide the info you need to make informed decisions

Streamline Operations

Built-in communication features keep everyone on the same page. Customizable user roles and permissions ensure that everyone can access exactly what they need

Save Time on Data Entry

Eliminate time spent re-entering information by automatically populating known information. Quick-key codes and drop-down menus reduce the possibility for human error.

Efficient Clery Reporting

Report Exec makes it easy to remain compliant with Clery Act requirements with our easy-to-use, web-based software solution.

Automate Your Reporting

Save statistical reporting filters and set a delivery schedule, and your reports automatically show up in your inbox. Automatic notifications ensure the right people are always kept in the loop.

Ensure Efficient, Accurate Data Collection

The tree dictionary-based system ensures that statistical reporting is more accurate and efficient with data collection that's kept consistent throughout the organization.
Dispatch, Command, and Planning Capabilities Consolidated into One Superior Security Solution
Omnigo wrote the book on configurable public safety software, and our new DISPATCHblue is no exception. A combination of Omnigo Dispatch and Omnigo Command and Planning, DISPATCHblue provides a robust suite of tools that enhance situational awareness in healthcare, education, gaming, and enterprise markets.
Key capabilities include:
Easy incident creation and assignment workflows

Integrate with GuardTour for security guard tour management

Interface with Lost & Found and other tools for campus, facility, and corporate environments

Create response plans for critical incidents and pre-planned special events and easily share them with surrounding public safety agencies

Manage day-to-day operations and critical incident response on a map-centric common operating system



Regardless of the size of your response, DISPATCHblue helps streamline and simplify processes and level up your tracking, reporting, and data analysis.
Planning

Whether it's planning for a cat in a tree or a Cat 5 hurricane, Dispatch+ helps relieve manual workload and provides a centralized location for all documentation and ICS forms

Command

Manage events live and quickly communicate and collaborate with all necessary stakeholders.

Dispatch

Increase CAD efficiency and improve emergency outcomes by automatically locating calls and simultaneously displaying multiple maps
Create a Safer Community
According to a 2018 survey by The Police Foundation, out of 41 averted incidents of school violence, students most often discovered suspicious behavior first – more than half the time. The importance of encouraging a community-based approach to campus safety cannot be understated, but it can be challenging to get students and staff to report suspicious behavior or incidents if they fear it may lead to retaliation or being ostracized.
With Omnigo Community, you can make reporting safe, easy, and – most importantly – anonymous.
Helps Increase Community Trust and Safety

Users can anonymously report incidents or suspicious behavior to security via a simple, two-way chat interface that supports photo and video file attachments.

Communicate Quickly in Fast-Moving Situations

Community's GPS capabilities enable messages to be sent to all users or those located in a specific area.

Know Where You're Needed Most

GPS capabilities enable you to pinpoint where reports are generated, so you can quickly dispatch officers to a user's location.
Maintaining Accurate, Up-to-Date Clery Reporting Can Be Challenging.
Omnigo Makes It Easier.
Reporting campus crimes accurately is not only key to preventing crime and ensuring safety on your campus – it's required by law. Yet tracking, managing, and reporting Clery-related incidents to meet federal reporting requirements can be difficult and time consuming.
Fortunately, Omnigo Software offers a streamlined, scalable solution to help colleges and universities of all sizes maintain Clery compliance.
Never Miss a Legislative Update

Omnigo make the necessary changes to our forms whenever the federal government updates the Clery Act, so your reports will always be compliant.

Create and Customize Public Crime Logs

Create and publish public crime logs in just a few clicks. Public crime logs are customizable to fit your needs and include a wide range of fields.

Quickly Generate Reports and Graphs

Quickly, easily display data entered into the program for your Annual Security Reports, Public Crime Logs, and Annual Fire Safety Reports.

Analyze and Interpret the Data

Easily go beyond raw statistics. In seconds, you can view and compare trends and find hot spots for incidents on your campus.
Improve Efficiency and Increase Accountability with Omnigo GuardTour
Keeping track of patrols and inspections can be a challenge. Ensure your team is checking the right places and collecting the right information, at the right time.
Mitigate Liability with Scheduled Check-Ins

Limit risk of liability with an audit trail and historical proof-of-presence reports that automatically generate status of required, completed actions

Protect Your Vulnerable Assets

Verify check-ins and required tasks are completed and recorded within specified timeframes

Increase Accountability and Productivity

Document incidents, noncompliance occurrences, completed tour actions, and upload digital media from the field with mobile integration

Improve Efficiency by Tracking Security Officer Activity

Unique guard IDs and proof-of-presence technologies automatically note tasks completed at designated checkpoints
Save Time and Get Back to Focusing on What's Most Important with Omnigo Mobile
Like any resource, officers' time is limited, and every moment spent querying databases, typing longform reports, or jotting handwritten notes is a moment not used to serve an imminent need. Omnigo Mobile helps eliminate those challenges by speeding up responses and improving situational awareness, keeping officers and the public safer.
Reporting Capabilities that Enhance Efficiency and Accuracy

Enable your team to complete daily logs, document incidents, issue citations, upload digital media, and search report, contact, vehicle, and permit records, virtually anytime, anywhere.

Protect Your Community by Responding Quicker and More Effectively

Omnigo Mobile allows your team to remain active in the field, enabling them to respond quickly and record incident details in real time to ensure valuable intelligence is not lost.

Easily Access the Information You Need Wherever You Need It

Provide your security team with the ability to complete key incident reporting functions and conduct searches from any mobile device. Even without WiFi, officers can still record event details.
Omnigo Digital Evidence Supports Organization Safety
According to the National Safety Council, the total cost of workplace injuries in recent years has averaged more than $170 million for U.S. corporations. This figure includes wage and productivity losses, medical expenses, administrative expenses, and the cost of time required to investigate injuries, write reports, and manage the information required for reporting.
There are a number of digital file types that can aid in defense of these claims, including:
Audio recordings of statements by the claimant and witness

Video interviews of the claimant, the employer, and potential witnesses.

Scene-of-Incident photos and surveillance video

Video job descriptions

Personnel files

Police Reports

Medical files

Medical claim histories



To secure digital assets that may be needed to defend against future claims, organizations are increasingly relying on digital evidence solutions that allow them to easily collect, store, manage, and retrieve digital information.
Omnigo Digital Evidence allows users to create an entire digital ecosystem from capture to disposition of files from multiple sources -- all in one centralized repository:
Accommodates robust storage requirements for the sophisticated video file types used

Intuitive user interface that reduces the need for training and data error

Eliminates the need for costly and nonsecure on-site servers

Ability for users to generate, share, and convert files and reports

Easy access to evidence; sharing and requesting files; setting up permissions and rules to enhance safety and security; and purging data when it's no longer needed

Quick location and retrieval of data when needed

Simple report generation

Gives access to those who need it, when they need it
Streamline Inventory Management, Control Costs, and Protect Your Assets
Omnigo Asset Management, powered by QuarterMaster, is the superior end-to-end inventory solution for managing all assets, consumables, and returnables in one centralized system that's easily accessible by all agency units.
Eliminate Cumbersome Spreadsheets and Paper Files

An efficient, fully compatible barcode tracking system makes it easy to control stock levels and quickly look up product information

Know Exactly Who Has What and Where It Is

Easily track who is accountable for apparel, equipment, and supplies that have been issued

Control Costs and Reduce Waste

Save time and eliminate paper with one centralized system that helps you control material costs and make more profitable decisions

Streamline Your Ordering Process

Track and manage equipment usage levels, avoid stock outages, and generate a report of items that have been issued to employees
ITI Helps Improve Communication, Streamline Processes, and Increase Situational Awareness
Created by a law enforcement veteran and continuously enhanced with feedback from our customers, ITI has been setting the standard for superior public safety management software for nearly three decades.
Access the Info You Need Wherever You Are

Our user interface remains consistent wherever you access the software, while advanced search features provide quick access to data

Streamline Data Flow and Eliminate Redundancies

Data flow is streamlined across our entire product suite – from CAD to Jail Administration

All-in-One Solution with Only the Features You Need

Simply begin with the Public Safety framework, then add the modules you need

Make Tech Issues a Thing of the Past

Eliminate the need for hardware or IT staff with a cloud-based solution that includes free updates, upgrades at a predictable cost, and our unparalleled support
Enhance Community Safety with Regional Data Sharing
Public safety agencies need to be able to share information quickly and securely. With Omnigo Regional Data Sharing (RDS), neighboring agencies can view each other's data.
Define and Track the Exact Fields Being Shared

Save Time on Data Entry via copy and paste

Allow partners access via RDS without actually divulging credentials to their system



Securely Communicate Wherever You Are
Omnigo Mobile Patrol provides dispatch and related information to mobile computer-equipped patrol units.
Make inquiries into the local or NCIC database for persons, property, or vehicles

Securely communicate with other officers and dispatch on a variety of media

Initiate and respond to Silent Dispatches from CAD

Make Unit Status changes for en route, arrival, in and out of service

View calls for service and vehicle positions along with routing information



Records Management System (RMS)
At the heart of the RMS is Offense/Incident Reporting, a robust data entry tool that speeds up the collection, reporting, approval, and dissemination of criminal activity and incident reports. The Offense/Incident Reports feature also collects statistical information for use with NIBRS, UCR, and IBR interfaces.
Features Include:
Citations/Summons

Accident Reports

Field Interview

Officer Daily Reports

Case Management

Case Notes

Photo Lineups

Persons

Racial Profiling
About Omnigo
For more than 20 years, Omnigo software solutions have been the preferred choice for law enforcement, education, healthcare, gaming, hospitality, and corporate enterprises. Currently, Omnigo's solutions are used by over 2,000 customers in 20 different countries. At Omnigo, we're committed to helping customers secure their organizations' property, control operational costs, and ensure the safety of the general public.

We believe our customers deserve the best support available to protect their people, assets, and brand. We also understand how challenging it can be to protect the community without the proper resources. We're here to arm users with the best tools in the industry. With a team that includes former law enforcement, first responders, and other public safety professionals, we're uniquely qualified to understand exactly what our customers need to protect their community.
Protect Your Community With Effective Software Solutions That Drive Improved Efficiency
Schedule your customized demo