Customers
City of Hope Uses Report Exec to Minimize Incident Rates and Workplace Violence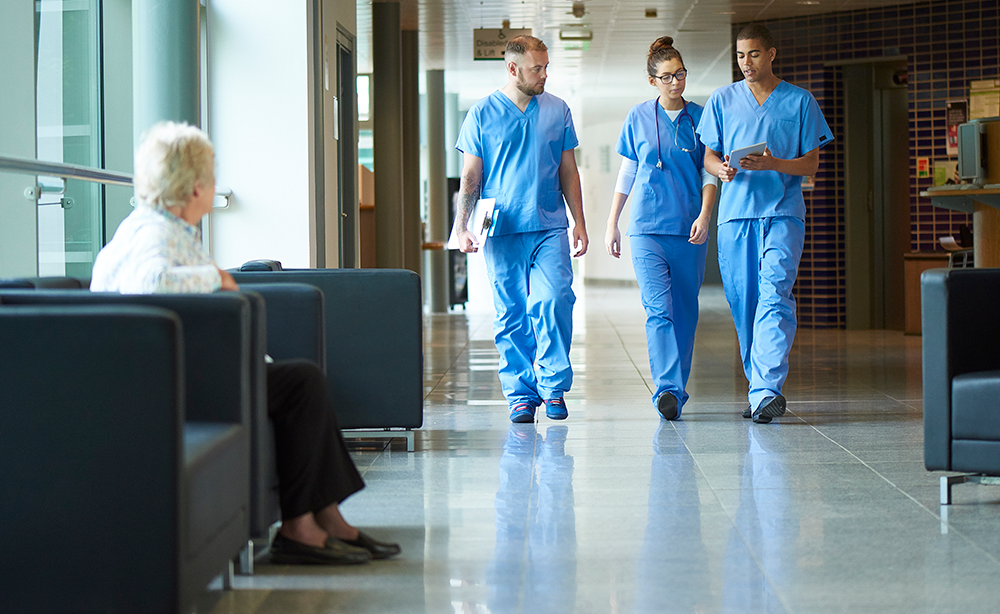 "Now we have one solution that makes it a lot easier to search and find information. I don't have to go from system to system. I can go to one system, input the information I need, and find what I'm looking for. I can just put in some key search parameters, and I have the incident I'm referring to right away." Mark Reed, Senior Manager of Enterprise Security, City of Hope
Customer
City of Hope, Duarte, California
Challenge
Before turning to Omnigo, City of Hope had been relying on multiple disparate systems to manage their incident reporting and security needs, including different software for parking enforcement, visitation, and property management. Because of this, City of Hope also had no way of easily sharing information among departments.
"This department over here had some of the information, employee health had some of the information, risk had some of the information. It was just a hodgepodge of all over the place," said Mark Reed.
Solution
With a multi-disciplinary team made up of members from the risk, safety, security, and IT departments, City of Hope looked into the top three security solutions on the market and decided Omnigo's Report Exec best fit their needs.
"We just needed something that was a little more user friendly for our dispatchers and something that made it easier for us to capture all of the information. It just seemed like the other platforms we looked at didn't make it easy to capture what was really going on. A lot of times we use the data to try and help make decisions, and when we don't have good data, it makes it tough to make the right decisions," said Reed. "I think Omnigo really fit our needs with their price point, the modules and customization options, and the ease of use and deployment."
City of Hope also chose Report Exec because of how easy it was to customize the site and make it specific to their use cases and the reports they needed to pull. The security department was able to use graphs and charts to really make the data function. They could also split the data up into different ways, including by dates, times, locations, and types of people.
Results
With Report Exec, it's now a lot more convenient for City of Hope to track information, incident rates, and trends. With a better idea of what's happening and where, the security department is able to make more informed decisions to improve and reduce incident rates.
"In healthcare, we're five times more likely to suffer workplace violence than any other industry. Being able to capture the incident rates helps us determine what types of violence are occurring, where they're occurring, and what steps can be taken to hopefully impact and minimize the violence," said Reed. "Now that we have a good reporting tool, we're able to capture the data a lot better and make decisions. We can track and trend where we're actually making on impact on reducing incidents, what worked, what didn't, and what we should be focusing our resources and dollars on."
Asked if there were any cons to using Report Exec, Reed could only come up with one, "I wish we would have found it sooner."
About Omnigo
For more than 20 years, Omnigo software solutions have been the preferred choice for law enforcement, education, healthcare, gaming, hospitality, and corporate enterprises. Currently, Omnigo's solutions are used by over 2,000 customers in 20 different countries. At Omnigo, we're committed to helping customers secure their organizations' property, control operational costs, and ensure the safety of the general public.

We believe our customers deserve the best support available to protect their people, assets, and brand. We also understand how challenging it can be to protect the community without the proper resources. We're here to arm users with the best tools in the industry. With a team that includes former law enforcement, first responders, and other public safety professionals, we're uniquely qualified to understand exactly what our customers need to protect their community.
Protect Your Community With Effective Software Solutions That Drive Improved Efficiency
Schedule your customized demo