Customers
Martin Luther King Community Healthcare Streamlines Processes and Increases Awareness with Omnigo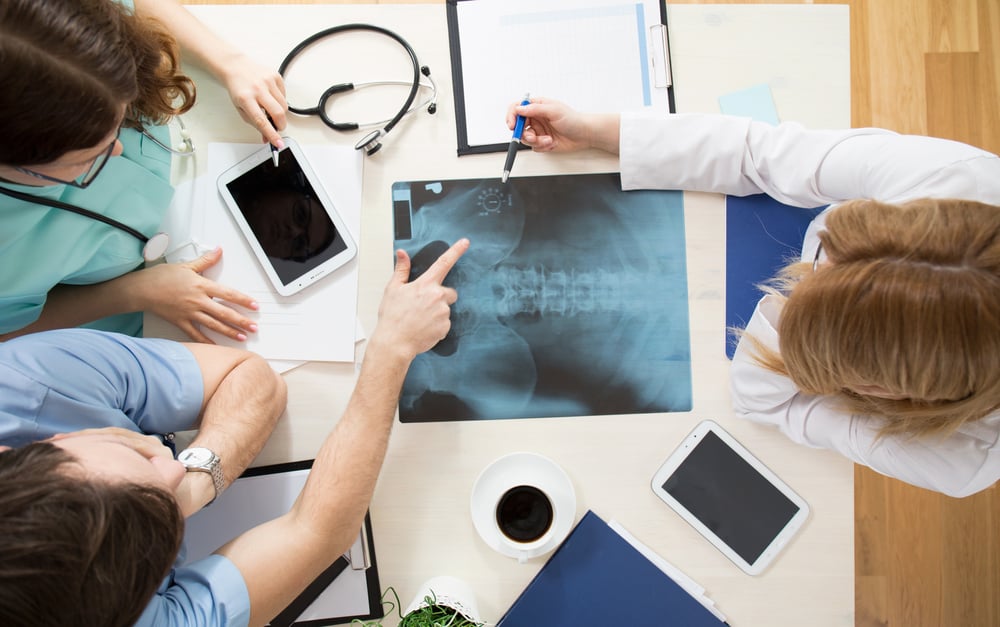 "The Omnigo system allows us to create an environment that's conducive to our organization and creates an opportunity for dispatch to do multiple things at once -- including multiple calls – where, with the system prior, dispatchers had to take one call, manually type in the data, then take the next call." Samuel Obregon, Supervisor for the Public Safety Department, Martin Luther King Community Healthcare
Customer
Martin Luther King Community Healthcare, Los Angeles, California
Challenge
Martin Luther King Community Healthcare (MLKCH) had been relying on Excel spreadsheets to track incidents and dispatch calls, creating three major issues for their public safety department:

1) Dispatchers could only take one call at a time and had to manually enter and edit data for each call.


2) The only way to track trends and incident rates was to search through each Excel sheet and make note of what types of calls they were receiving and how often incidents were happening.


"Just retrieving the data from an Excel spreadsheet is so time consuming and taxing for one person to figure out how many calls of service we had in a month or the number of workplace violence incidents we had in a quarter. We literally had to go through every page," said Samuel Obregon.

3) Sometimes the organization would encounter rolling blackouts that knocked the power out for 15-30 seconds – long enough to delete multiple pages of data on their Excel spreadsheets.


Solution
MLKCH looked at a number of solutions but found many of them were designed solely for public safety rather than customizable to meet the needs of the healthcare industry.
"A lot of the solutions don't allow you to customize the software. There was no solution that allowed us to input all of our facilities and gather the data if there were any calls that occurred at an offside clinic or on a different floor," said Obregon.
It was clear that Omnigo was the best solution to fit their needs. Omnigo's dispatch module allowed MLKCH to create an environment that was conducive to them, with customizable dropdowns that minimized the time spent filling in data. It also allowed dispatchers to complete multiple tasks or take multiple calls at once and track and report data for the entire organization.
Results
With Omnigo's system, MLKCH's public safety department is now able to break everything down by floor, tower, and offside clinics, and enter in call types using the organization's codes. They can also easily extract reports rather than searching through every Excel spreadsheet.
"The documentation portion is instrumental. We're able to pull data if we have to review an event and access that important information from beginning to end of an incident," said Obregon. "Through the system, it's a lot easier to extract data, and it reduces those manhours spent tracking those trends and then using that information for resources or to justify why we need this or that."
The Dispatch module also helps the department understand their raw data. They use it for monthly and quarterly extraction of data. They can use that data to track people who potentially could be violent offenders, and the software has also been instrumental in tracking trends during COVID-19 and combatting workplace violence.
About Omnigo
For more than 20 years, Omnigo software solutions have been the preferred choice for law enforcement, education, healthcare, gaming, hospitality, and corporate enterprises. Currently, Omnigo's solutions are used by over 2,000 customers in 20 different countries. At Omnigo, we're committed to helping customers secure their organizations' property, control operational costs, and ensure the safety of the general public.

We believe our customers deserve the best support available to protect their people, assets, and brand. We also understand how challenging it can be to protect the community without the proper resources. We're here to arm users with the best tools in the industry. With a team that includes former law enforcement, first responders, and other public safety professionals, we're uniquely qualified to understand exactly what our customers need to protect their community.
Protect Your Community With Effective Software Solutions That Drive Improved Efficiency
Schedule your customized demo