Customers
Evidence Management Made Simple for the Minnesota Department of Revenue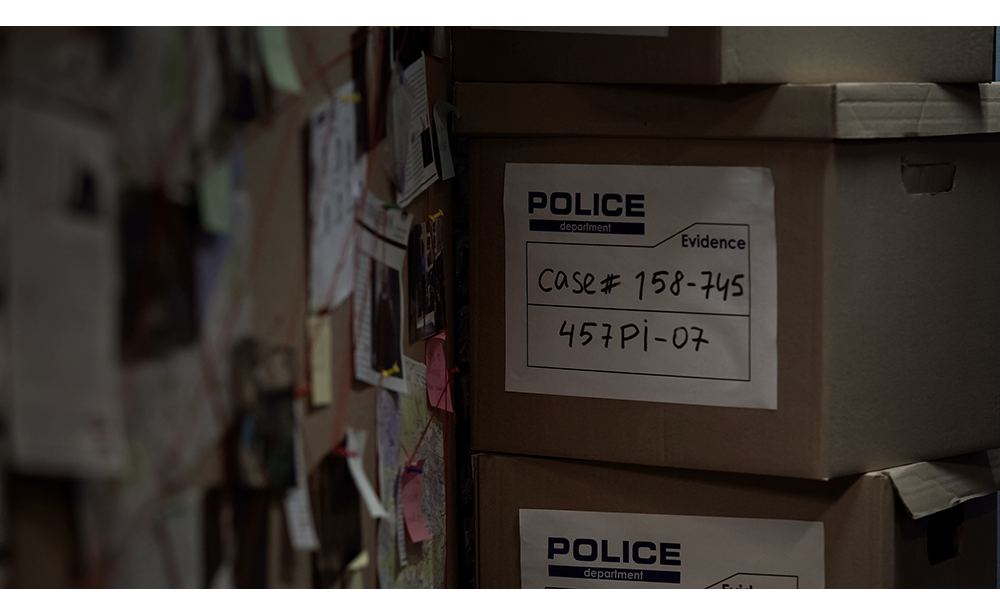 Customer
Minnesota Department of Revenue
Challenge
The Minnesota Department of Revenue is responsible for managing the state's revenue system and administers the state's tax laws, collecting over $16.5 billion annually from 28 different taxes. Like any revenue agency, it has an enforcement arm. Notwithstanding efforts at voluntary compliance, trying to collect revenue from "direct compliance" absorbs about 70% of the Department's budget, a figure that's increased significantly over the last decade.
Enforcement efforts are aided by use of statistical analysis to predict likely targets for direct compliance activity. However, investigators from the Department may be required to visit businesses and individuals who are suspected of underpayment of taxes due. Such searches may result in seizure of "evidence" -- typically files and electronic storage media.
Solution
The Criminal Investigations Division, who conducts the examinations, engaged QueTel (now a part of Omnigo Software) to assist in managing the physical and digital evidence collected. In particular, the division needed a way to convert paper files into electronic form, so they could be easily searched.
Three components of QueTel's TraQ Suite fit the Division's needs—Evidence TraQ, Digital TraQ, and DocuTraQ. Until now, investigators collected files and digital evidence from a business or individual and brought it to the Department's headquarters in St. Paul, where evidence would be stored in basement lockers. There was minimal tracing or tracking of the items. If an investigator needed the files for review or analysis, they were retrieved and then returned when no longer needed. Pouring through paper files to find items was at best a tedious process.
Results
The first priority was to get control of evidence. Using Evidence TraQ, investigators in the field enter descriptions of evidence seized into a web browser and print a receipt indicating what was seized. When the investigator returns to headquarters, s/he can open the application and resume where s/he left off processing the evidence—printing and affix barcodes to each item, designating a temporary storage locker, and creating a PDF receipt to save with the system. Investigators can also automatically email a copy from the system to themselves.
Investigators now use their cameras to record certain features of a search scene and, after entering their evidence reports, they can upload their images and any video and audio recordings. The system verifies that the digital files are untouched and that they were authenticated when saved to the server. The system also keeps a complete chain of custody of each time a file is viewed or played, printed, or copied.
Investigators can now also scan paper files and copy digital documents into the system. The Department configured the system to associate each electronic file with a case and the barcode number on the seized article of evidence that was scanned or copied. The digitized documents are converted into a searchable (OCR) format, so users can query on a name, word, or phrase to easily find files. The system also keeps a complete chain of custody of access or activity.
About Omnigo
For more than 20 years, Omnigo software solutions have been the preferred choice for law enforcement, education, healthcare, gaming, hospitality, and corporate enterprises. Currently, Omnigo's solutions are used by over 2,000 customers in 20 different countries. At Omnigo, we're committed to helping customers secure their organizations' property, control operational costs, and ensure the safety of the general public.

We believe our customers deserve the best support available to protect their people, assets, and brand. We also understand how challenging it can be to protect the community without the proper resources. We're here to arm users with the best tools in the industry. With a team that includes former law enforcement, first responders, and other public safety professionals, we're uniquely qualified to understand exactly what our customers need to protect their community.
Protect Your Community With Effective Software Solutions That Drive Improved Efficiency
Schedule your customized demo