Customers
Richmond Police Department Improves Evidence Management Procedures with Barcode Technology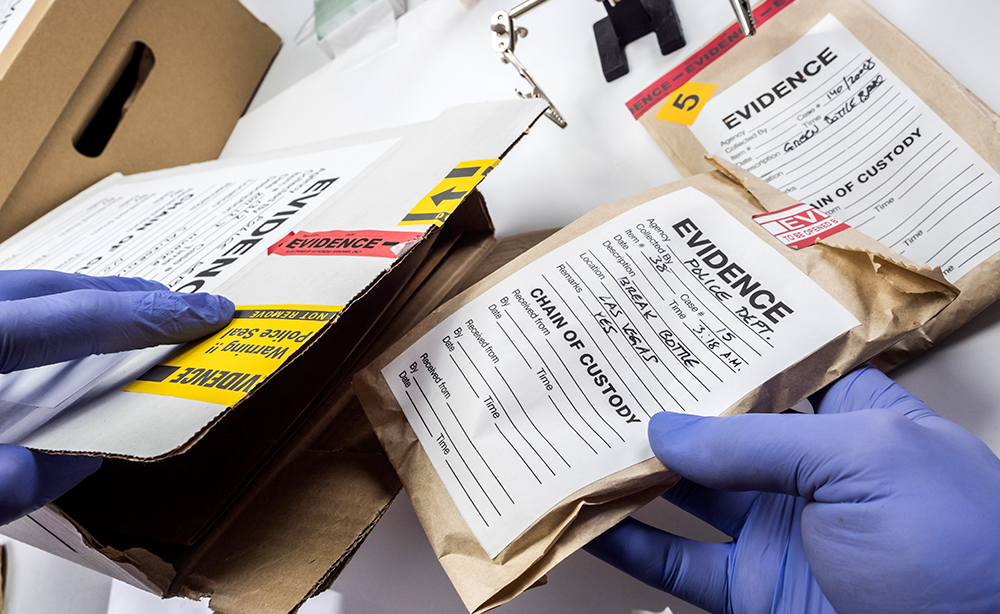 Customer
Minnesota Department of Revenue
Challenge
After an audit, the Richmond Police Department (RPD) discovered their property and evidence function was duplicative and paper driven, making it difficult to keep records, run reports, and find property when it was needed for court. It also made disposition of property challenging and led to an ever-growing amount of material in storage.
Solution
The department was determined to improve procedures and developed an RFP that called for several features: officers would be able to type their property invoices into a PC screen directly; if firearms or cash were involved, the system would automatically pull all duplicative data from what was already entered, leaving only new (form-specific) information to be entered; the officer's signature kept electronically. The team also envisioned the Property Clerk would be able to access the entered information and check it against the items provided. If approved, the Clerk could apply barcodes to the items and accept them into the system/database, and, if requested, an invoice could be printed as a receipt.
The Department awarded the project to QueTel (now a part of Omnigo Software). QueTel proposed a complete system including software, barcode labels, barcode scanning equipment, installation, and training. The successful proposal offered its Evidence TraQ system to run on the Department's Windows NT network.
Results
Evidence TraQ was configured for the RPD, using terminology that the department was comfortable with, rather than requiring the Property Clerks to adapt to the new system, making the transition and training easier. QueTel also developed a custom front-end to TraQ to allow users to enter the property voucher into an electronic version of the traditional invoice and add more data and produce the required firearms and cash reports.
Because of the flexibility of its software, QueTel was able to add the ability to capture, store, and retrieve officers' signatures for display and reporting. QueTel also supplied software for the single-piece barcode scanner/terminals that help with storing processed evidence. Users can scan barcodes to track the location of stored items, then uploaded the information to the database, which helps when conducting inventories.
About Omnigo
For more than 20 years, Omnigo software solutions have been the preferred choice for law enforcement, education, healthcare, gaming, hospitality, and corporate enterprises. Currently, Omnigo's solutions are used by over 2,000 customers in 20 different countries. At Omnigo, we're committed to helping customers secure their organizations' property, control operational costs, and ensure the safety of the general public.

We believe our customers deserve the best support available to protect their people, assets, and brand. We also understand how challenging it can be to protect the community without the proper resources. We're here to arm users with the best tools in the industry. With a team that includes former law enforcement, first responders, and other public safety professionals, we're uniquely qualified to understand exactly what our customers need to protect their community.
Protect Your Community With Effective Software Solutions That Drive Improved Efficiency
Schedule your customized demo