Guide
How to Shift from Reactive to Proactive Surveillance Operations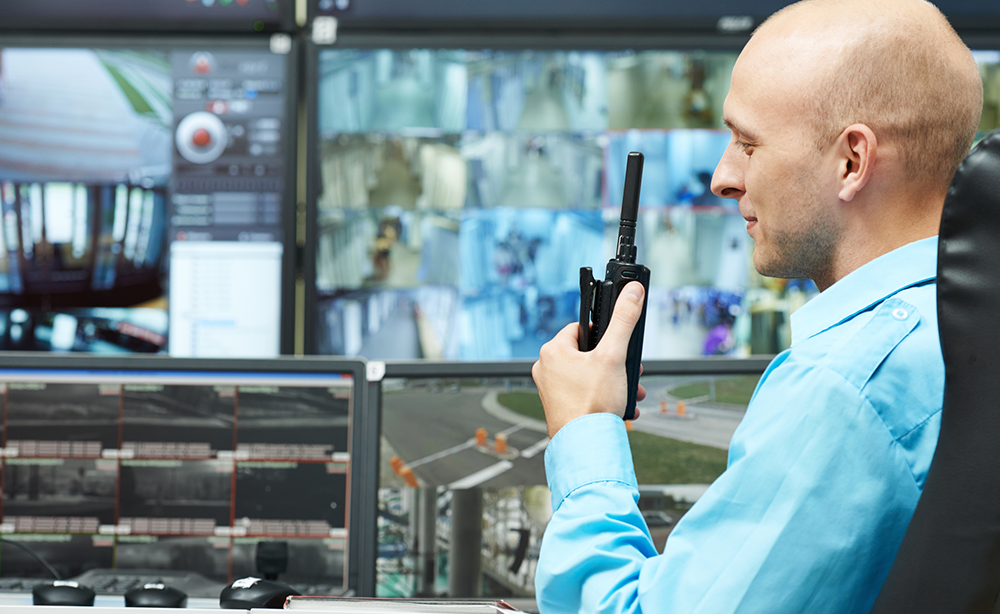 How often are you able to take a step back from daily surveillance operations to assess your department's processes for keeping your organization safe, compliant, and running efficiently? When your team is at full capacity writing reports and conducting surveillance, it can be difficult to make time to identify opportunities for improvement. However, when loss prevention is your team's main objective, regularly evaluating and improving your processes is critical
Is Your Process Too Reactive?
Analyzing the amount of time your department spends on specific activities can help you determine if your processes are too reactive. Start by evaluating data related to the time your department spends performing surveillance, writing reports, or conducting investigations. Then, follow up by consulting with the members of your team. Ask them:
What is their perception of the department's main duties?

How do they feel their time is being spent and prioritized?

Do they perceive the department's efforts as being reactive?

Do they feel they are able to work as efficiently as possible?



While assessing whether or not your processes are too reactive, it's okay to rely on your instincts. Surveillance departments that lack an efficient means of reporting often feel that their processes are too reactive. If it seems like there is "always something going on" and it isn't immediately apparent why, it's likely that you need to adopt a more proactive approach to security and surveillance.
Research Your Options
Changing processes and mindsets within an organization can seem daunting. If you believe your department could be doing more to prevent incidents from occurring, while also saving your organization time and money, reach out to colleagues in your industry to learn about the processes, software, and tools they are using to take a more proactive approach to surveillance.
Today, most organizations—especially casinos—are using software and technology for advanced reporting and analysis. Streamlined reporting and built-in analysis capabilities enable these organizations to work more proactively and efficiently.
Be sure to consult with your IT team to get recommendations on the gold standard in surveillance technology. Finding a solution that offers seamless onboarding and comprehensive training is important; in order to maintain safety and compliance for your organization, downtime between processes should be mitigated.
How to Make the Case
Once you've identified the surveillance platform you want to implement, it's likely you'll be asked to justify your department's need for advanced surveillance software. Surveillance and security departments are often seen as cost centers, rather than revenue generators, so making the case for new technology can be difficult. Researching and analyzing your department's current processes and assessing how your ideal software will benefit your department—and the organization as a whole—will provide you with valuable insights for making your case. Incorporating the information gathered during consultations with your department, colleagues, and IT will help illustrate the ways in which advanced technology will improve loss prevention, mitigate liability and risk, and save your organization money.
When presenting your choice of platforms to your surveillance department, the focus should shift to how the new technology will help them be more effective. Outline the ways in which their jobs will become simpler—for example, explain how the new platform will streamline departmental processes, increase efficiency, provide greater bandwidth, and reduce the amount of time spent on administrative tasks.
How to Transition to Proactive Surveillance
Once you've gained buy-in on the platform of your choice, it is crucial to budget time and resources for adequate training. The ability to prove ROI for a new surveillance system and work more proactively is contingent on your department's ability to use the new software to its fullest capabilities. Effective utilization of the software is only possible if your entire team is comfortable enough to use it correctly.
Likewise, some surveillance team members may have concerns about having to learn an entirely new software. Alleviate these concerns by providing comprehensive training before the software goes live. Proper training will ensure your team is fully prepared to use the new software and ease the transition to the new platform.
So, how will you determine if your department has fully transitioned from reactive to proactive methods? Start by checking in with the members of your department after they've settled into the new process and have had time to acclimate to the new software. Ask them questions similar to those you asked in the initial assessment. How do they feel their time is being used? A good indication is if your department feels their efforts are focused on tasks that are more meaningful and productive than before.
Compare qualitative information with analytics related to department activities and incident prevention. Advanced software solutions provide quick access to data that can help prove the benefits of making the upgrade to your company's leadership. By utilizing this data, you can demonstrate your team's contributions more effectively, provide insight into the ways incidents are being prevented, and establish an ROI for your department's efforts.
About Omnigo
For more than 20 years, Omnigo software solutions have been the preferred choice for law enforcement, education, healthcare, gaming, hospitality, and corporate enterprises. Currently, Omnigo's solutions are used by over 2,000 customers in 20 different countries. At Omnigo, we're committed to helping customers secure their organizations' property, control operational costs, and ensure the safety of the general public.

We believe our customers deserve the best support available to protect their people, assets, and brand. We also understand how challenging it can be to protect the community without the proper resources. We're here to arm users with the best tools in the industry. With a team that includes former law enforcement, first responders, and other public safety professionals, we're uniquely qualified to understand exactly what our customers need to protect their community.
Protect Your Community With Effective Software Solutions That Drive Improved Efficiency
Schedule your customized demo