Whitepaper
Address Labor Shortage Gaps with the Right Incident Management Software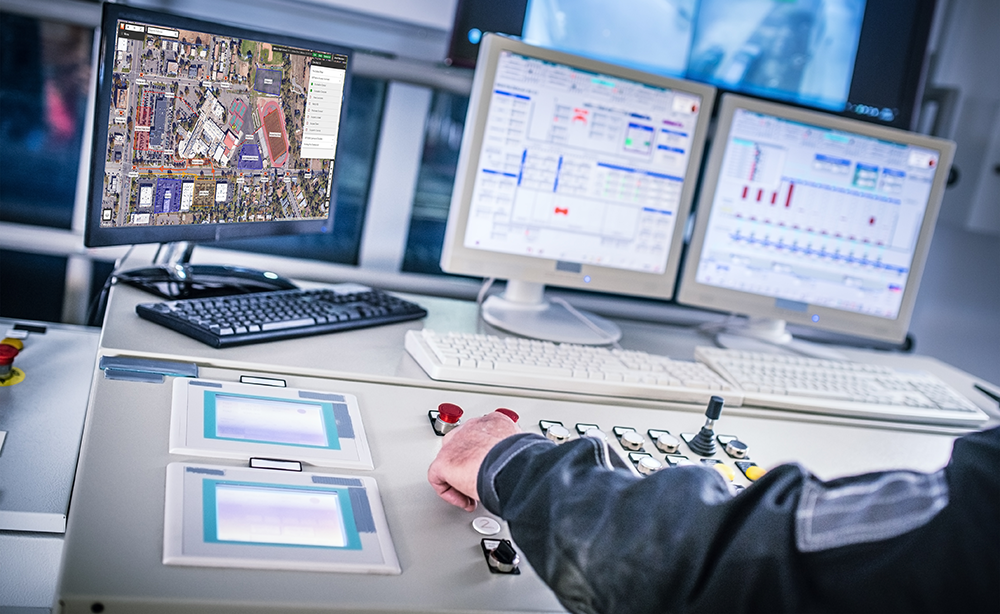 Whether you're dealing with disputes, workplace violence, weather disasters, or a PR crisis within your organization, managing and maintaining a secure environment is paramount to mitigating threats and safeguarding your brand.
In 2017, millions of Americans reported experiencing some form of workplace violence. According to the National Safety Council, assaults in the workplace injured 18,400 people and contributed to 458 deaths. Furthermore, while not the result of violence, exposure to hazardous accounted for another 37,110 workplace injuries.
Now, more than ever, the security industry needs to overhaul its practices and adopt an all-hands, all-hazards approach, but it couldn't come at a more challenging time. According to the U.S. Bureau of Labor Statistics, 4 million people quit the workforce in July of 2021. A number of those people came from the public security sector, and it's no surprise to many.
You're well aware of the risks associated with these labor shortages, including degraded level of care, burnout and mental health issues, and extended response times.
Unfortunately, too many organizations are still relying on outdated, cumbersome binders, word docs, and shared folders – intensifying the manual workload and potential for error, especially with an understaffed department.
The right preplanning, incident management, and CAD software can help ensure security professionals are prepared to mobilize and act quickly when it matters most, which is especially crucial if you're not fully staffed. But what should you look for in your incident management and dispatch software to ensure you're fully protecting your organization – even in the face of staffing shortages?
1. Software Designed for Comprehensive Preplanning
When it comes to fast-moving and critical situations, time is of the essence. The right preplanning software should provide a centralized, easily accessible location for all information. You should also look for software that allows you to:
Quickly access and create custom fields, map tools, file attachments, ICS forms, and checklists

Easily access the data from computers and mobile devices

Collaborate on IAPs from multiple devices or locations

Pre-plan reusable ICS forms for buildings, call types, and special events

Easily create and activate plans for occupancies, planned events, incident types



2. Software that Allows You to Mobilize and Act Quickly When It Matters Most
When every second counts, you don't have a moment to waste while responding to an event. Your incident management software should allow users to:
Manage events live and quickly share information with necessary stakeholders

Easily design and save reusable mapping layers

View pre-planned layers, ad-hoc markup, manual tasks, and GPS tracked resources

Know where your staff is, and instantly change assignments as needed

Track and record what's happening in every area and see it all in one place



3. Software that Supports Post-Incident Analysis and Recovery
You're well aware of how important it is to review and analyze your incident management plans post-response. Analytics automatically collected during the incident allow you to make more informed decisions when adjusting existing IAP and writing ICS forms. Analytics also help you understand where people and resources need to be deployed during the next event.
4. Software that Allows You to Efficiently Deploy, Manage, and Monitor Your Resources
The right CAD software should help ensure the right people are in the right place, at the right time and allows users to easily manage, monitor, and document incidents and resources. It might be time to consider upgrading if your current dispatch system doesn't allow you to:
Quickly ascertain priority information and call status

Provide prompts and instant access to reference lists

Search live and historical CAD data

Enable dispatching to a single site or multiple locations

Allow for scheduling events in advance

Easily track persons, vehicles, locations, and notes




Next Steps
Regardless of labor shortages, it's essential to keep everyone safe and stay in control and compliant with federal and state safety directives.
A software solution that can streamline every phase of incident planning, recovery, and response can help reduce required labor hours by automating a number of processes. It can also help ensure your team is exactly where they're needed and focused on what's most important, which is especially crucial if you're not fully staffed.
Ensure you're prepared for any event. Request a demo or check out our Dispatch or Command and Planning pages to learn more.
About Omnigo
For more than 20 years, Omnigo software solutions have been the preferred choice for law enforcement, education, healthcare, gaming, hospitality, and corporate enterprises. Currently, Omnigo's solutions are used by over 2,000 customers in 20 different countries. At Omnigo, we're committed to helping customers secure their organizations' property, control operational costs, and ensure the safety of the general public.

We believe our customers deserve the best support available to protect their people, assets, and brand. We also understand how challenging it can be to protect the community without the proper resources. We're here to arm users with the best tools in the industry. With a team that includes former law enforcement, first responders, and other public safety professionals, we're uniquely qualified to understand exactly what our customers need to protect their community.
Protect Your Community With Effective Software Solutions That Drive Improved Efficiency
Schedule your customized demo