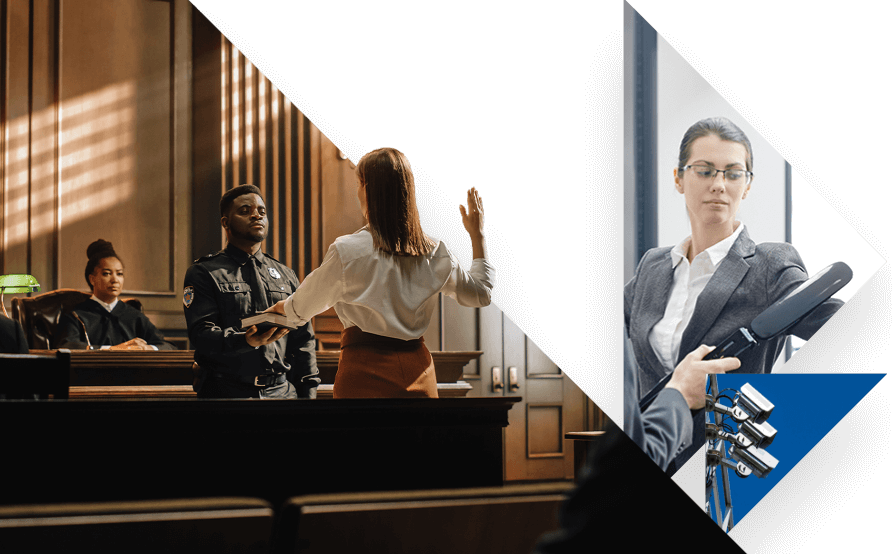 Courts
IMPROVE EFFICIENCY AND MAINTAIN CHAIN OF CUSTODY WITH OUR END-TO-END COURT SOLUTIONS
We understand the importance of efficiency and security when it comes to the court system, so we engineered a customizable software to meet the needs of evolving courtroom environments.
Demo Courts Software
Innovative Court Solutions
Our end-to-end solutions streamline your evidence management process so you can maintain chain of custody and manage property from intake through disposal on virtually any device.
Quickly Create Judge-Ready Packages
Increase efficiency and save time by enhancing your processes for developing judge-ready packages through a single, centralized system.
Explore Evidence Management Solutions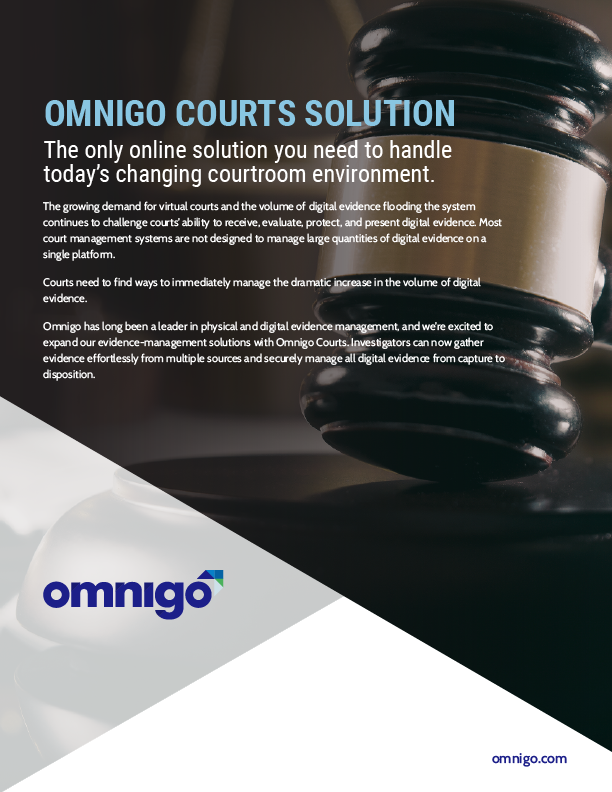 The Only Online Solution You Need for Today's Changing Courtroom Environment
Omnigo has long been a leader in physical and digital evidence management, and we're excited to expand our evidence-management solutions with Omnigo Courts. Investigators can now gather evidence effortlessly from multiple sources and securely manage all digital evidence from capture to disposition.
Solutions Designed to Improve
Court Processes
Omnigo's Courts suite of solutions provides a secure electronic portal for courtroom litigants to securely create a profile and upload digital evidence pertaining to their case.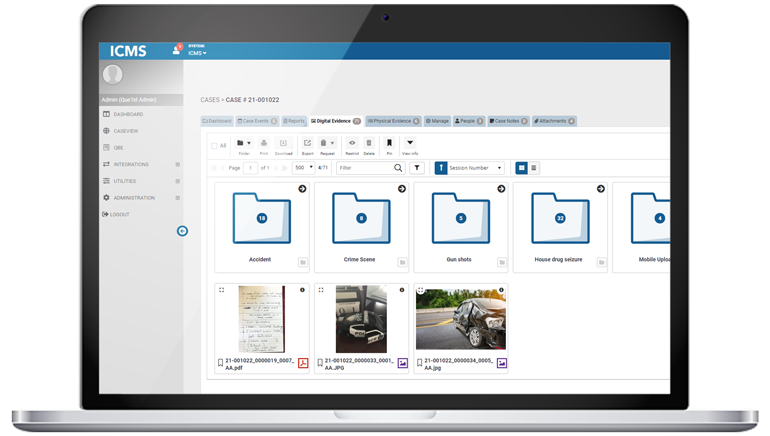 Quickly retrieve evidence needed by the court
Secure portal for evidence upload from outside the system
Centralized system for filing, storing, and maintaining evidence
Quick access for upload or download to create court or judge ready packages
Comprehensive analytics and reporting dashboards
Closely monitor chain of custody
Cloud-based solution
Easily access and manage different file formats of digital evidence
Improve the experience and ease-of-use for civilian evidence uploads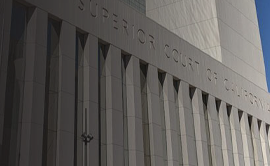 How a County Court Successfully Pivoted to a Virtual Structure
Courts were required to rapidly shift to file, store, manage, and access evidence digitally as courtrooms pivoted to a virtual structure. Courts have to ensure that evidence can be managed and accessed virtually while safeguarding sensitive data. Learn how a renowned county court system used Omnigo's Courts platform to digitize their evidence and data while streamlining workflows.
Download the Case Study
Trusted by Over 2,000 Teams
Maintain Chain of Custody
Data integrity and maintaining a secure chain of custody are of the utmost importance when dealing with evidence that could change the course of someone's life. Feel confident in the knowledge that you are utilizing the best tools in the industry.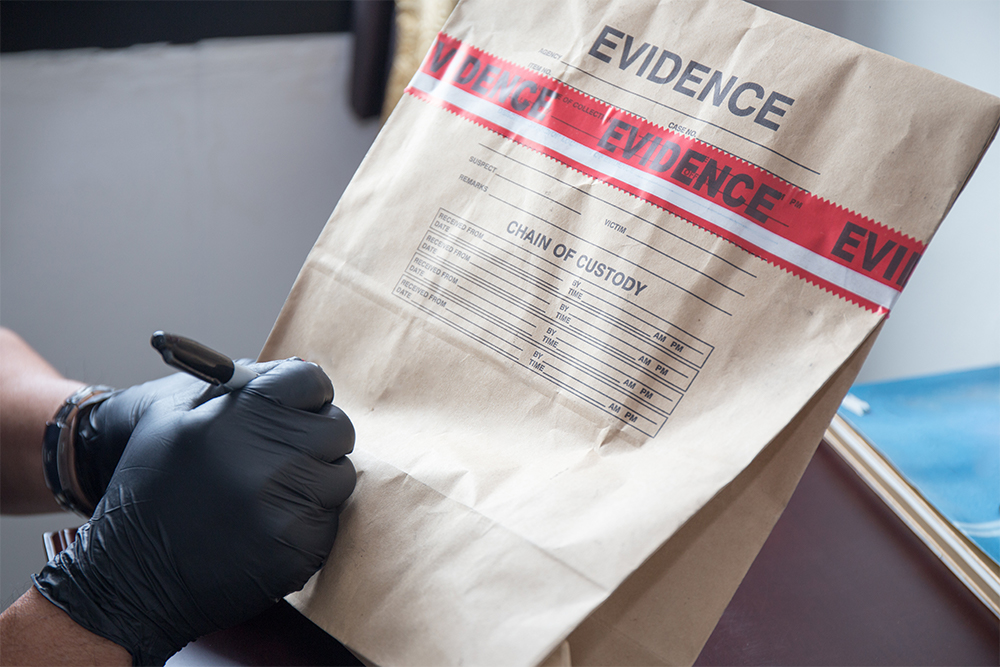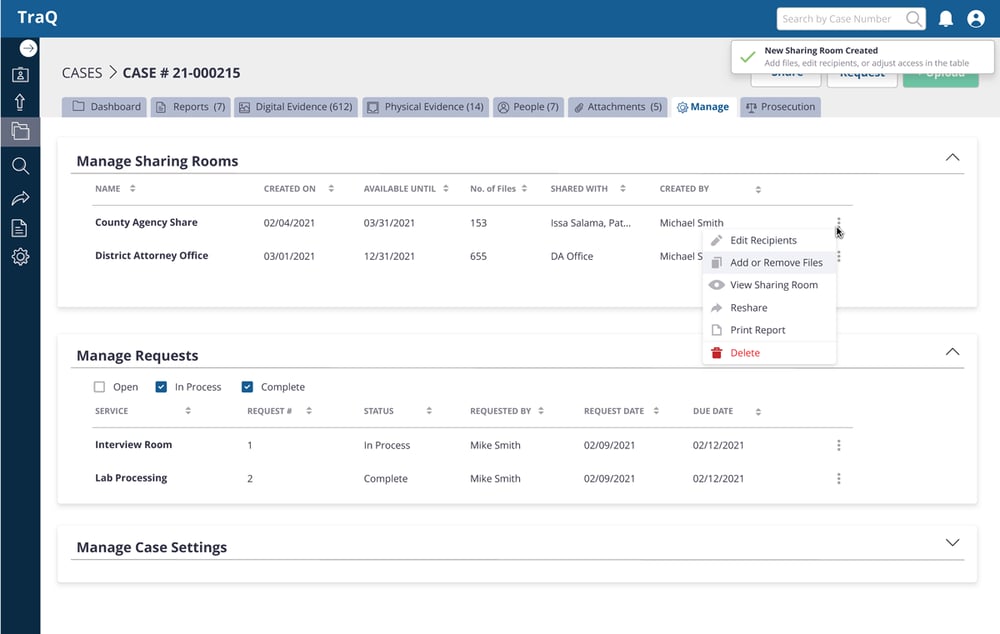 Seamlessly Integrate with Court Systems
Our software can integrate with virtually any court system, making it easy to automatically feed information to and from your current system to work alongside our solutions.
Feel Confident That Evidence is Secure
The right solutions for protecting your evidence
are important, and we are here to help.
Get in touch with our experts to learn more.