Four Critical ICMS Solutions
Omnigo Investigation Case Management:
Designed to combine the best features of all Omnigo evidence management solutions, Investigation Case Management allows users to easily organize case data and communicate a clear, straightforward story of the crime scene.
Investigation Case Management Highlights
Store traditional, structured records data and all multimedia together in one centralized location
Create a full audit trail to ensure evidence is handled correctly with a complete chain of custody
Filter files by folder name, uploaded by, uploaded between specific dates, category, and file type
CJIS-certified, cloud-based server backs up evidence in several places
Security control measures ensure the right people see the right things
Omnigo Digital Evidence:
Create an entire digital ecosystem from capture to disposition of files from multiple sources such as cell phones, body-worn cameras, professional cameras, police car camera systems, and video surveillance cameras – all in one centralized repository.
Digital Evidence Highlights
Centralized system for filing, storing and maintaining evidence
Cloud-based solution reduces storage limitations
Civilian access to upload digital evidence
Review and process uploaded digital evidence easily and efficiently
Capture and upload critical evidence that only approved parties can access
Archive by active and cold cases
Receive reminders regarding evidence post-court case or when the statute has expired
Integrate with existing RMS systems


Omnigo Courts:
Investigators can now gather evidence effortlessly from multiple sources and securely manage all digital evidence from capture to disposition. This allows the evidence to be easily captured, stored, and processed for analysis and presentation in court.
Courts Highlights
Quick access for upload or download to create court and Judge ready evidence packages
Manage all digital evidence in one centralized digital ecosystem
Capture and upload critical evidence that can only be accessed by approved parties
Provide court clerks the ability to review and process uploaded evidence easily and efficiently
Utilize a traceable method for presenting digital evidence
Litigants can directly upload digital evidence related to their case
Comprehensive analytics and reporting dashboards


Omnigo Physical Evidence:
Replace outdated paper-based manual processes with Omnigo Physical Evidence Management – a secure, all-in-one automated system that manages the entire process, including intake, inventory tracking, and item check-in/out.
Physical Evidence Highlights
Maintain chain of custody from the crime scene to court
Receive reminders regarding evidence post-court
Customized status based on individual state requirements that notify you when the statute expires
Quickly and easily find which items are available for each case
Stop Wasting Time with Outdated Processes
Keep Evidence Room Free of Clutter
All evidence is tagged with a charge associated with the Statute of Limitations. Your evidence manager will receive a notification to dispose of outdated evidence.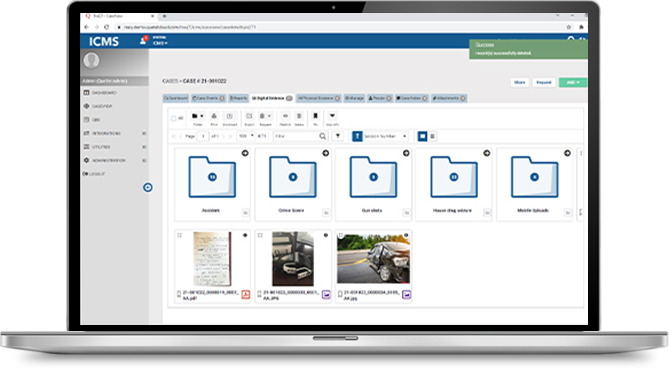 Create Judge-Ready Packages
Easily access and manage digital evidence to securely upload and retrieve the data you need to create court- and judge-ready packages.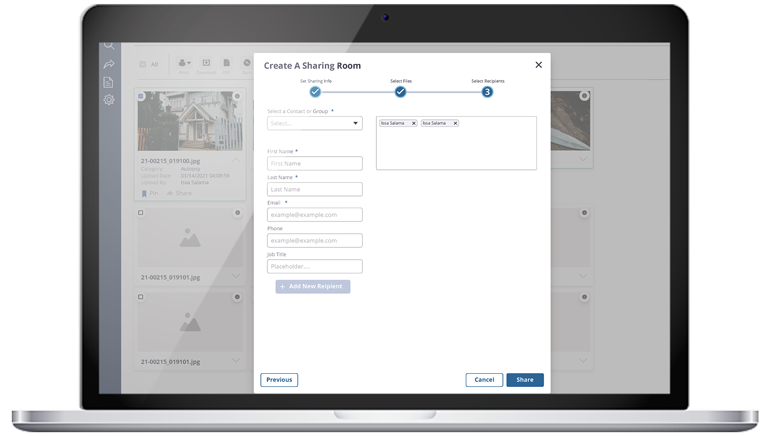 Interface with Any Court System
Courts can seamlessly integrate with virtually any system. Any information you input into your current software will feed into the courts platform and vice versa.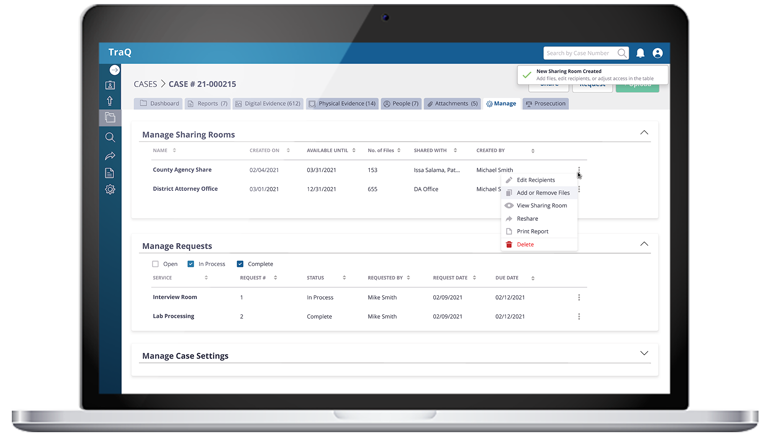 Standardize Your Approval Process
The evidence custodian can review an officer's evidence, then approve or reject it. If the evidence is rejected, the officer receives a notification to make a correction.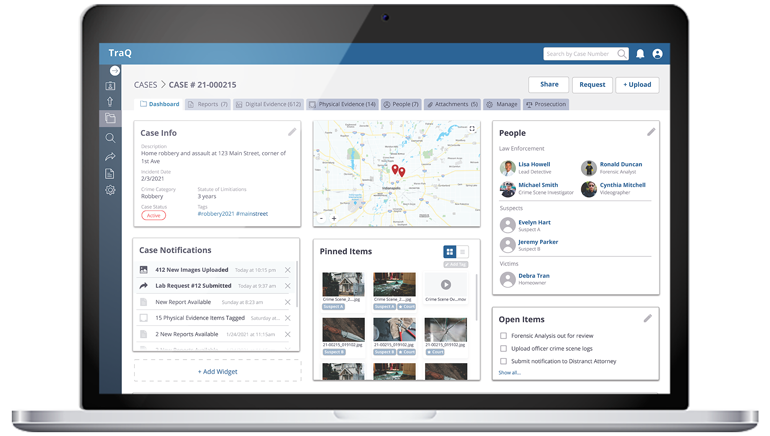 End-to-End Integrated Evidence Management Solution
Schedule a demo today to see how Omnigo will provide the best support to ensure evidence is correctly handled and in the right hands.
About Omnigo
For more than 20 years, Omnigo software solutions have been the preferred choice for law enforcement, education, healthcare, gaming, hospitality, and corporate enterprises. Currently, Omnigo's solutions are used by over 2,000 customers in 20 different countries. At Omnigo, we're committed to helping customers secure their organizations' property, control operational costs, and ensure the safety of the general public.

We believe our customers deserve the best support available to protect their people, assets, and brand. We also understand how challenging it can be to protect the community without the proper resources. We're here to arm users with the best tools in the industry. With a team that includes former law enforcement, first responders, and other public safety professionals, we're uniquely qualified to understand exactly what our customers need to protect their community.
Add-On or Related Products
Public Safety Management Software Created by Law Enforcement Professionals
Dispatch and records management software created by law enforcement veterans and enhanced with feedback from our customers. ITI has been setting the standard for superior public safety management for nearly three decades. You can customize an affordable system using only the most beneficial modules to meet your specific needs.
Read more
View Product
Comprehensive Reporting Solution Helps Streamline Operations
There's a reason Omnigo Report Exec has been the trusted leader of reporting software for over two decades. Through a combination of industry expertise and customer feedback, we've created a superior end-to-end solution that is easily configurable to meet your specific needs.
Read more
View Product
Incident Reporting and Risk Management for Security and Surveillance Departments
Designed as the superior multi-departmental, multi-property solution for Security and Surveillance departments, iTrak delivers a comprehensive, secure platform for daily reporting, incident management, and subject profiling, with the ability to provide complete investigation management, interviews, and risk analysis and assessment
Read more
View Product