Command and Planning
Plan, Respond, and Recover with Omnigo Command and Planning
Command and Planning is a pre-planning and incident management solution that coordinates every element of event planning and incident response under a single strategic control center to save lives, protect property, and better utilize resources.
Gain Control of Your Event Planning
Our intuitive suite of features helps you develop and optimize planning, response, and recovery for incidents of any size and complexity. Command and Planning, powered by Rhodium, is engineered with user-friendly, cutting-edge technology to ensure that your organization is ready to protect and secure your community.
Command and Planning Highlights
Share event plans with external stakeholders such as EMS, Fire, and Public Safety officials
Be fully informed with multi-layer mapping
Integrate with Computer-Aided Dispatch (CAD) software
Know where your staff is at all times and instantly change assignments during fast-moving situations
Collaborate on IAPs from multiple devices or locations
Quickly complete ICS forms and incident action plans
Constant communication between ground staff and operations center decreases the time for critical information to be distributed to necessary parties
Quality, Data-Driven Pre-Planning
Update Event Plans Instantly
Key stakeholders can quickly access, monitor, and update information instantaneously from anywhere.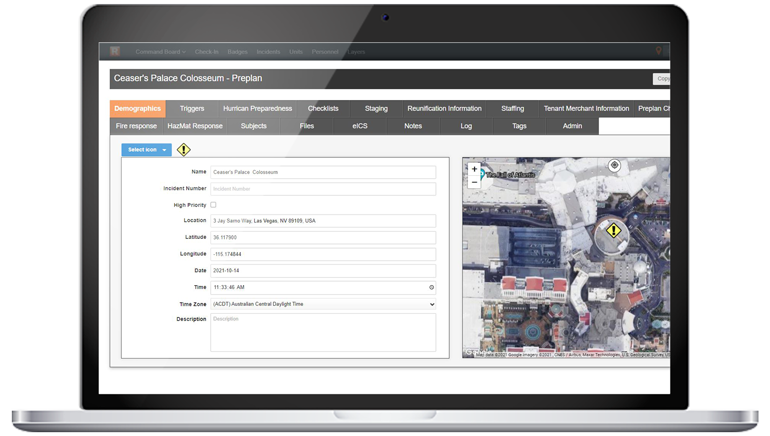 Strong Multi-Layered Mapping Capabilities
With our multi-layered mapping, your team can import layers, build custom layers, or make use of one of our standard layers, which can be part of pre-plans or enabled during an event.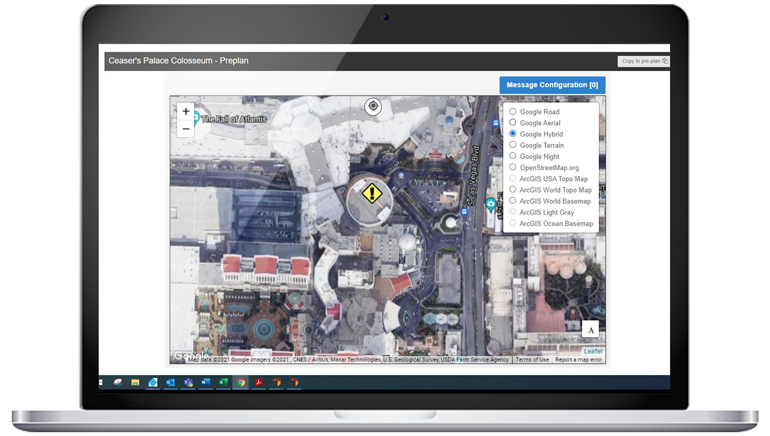 Seamlessly Integrate with CAD Systems
Integrations with industry-leading CAD systems mean a standard 911 call to dispatch can trigger an event plan, enabling pre-planned responses to deploy without missing a beat.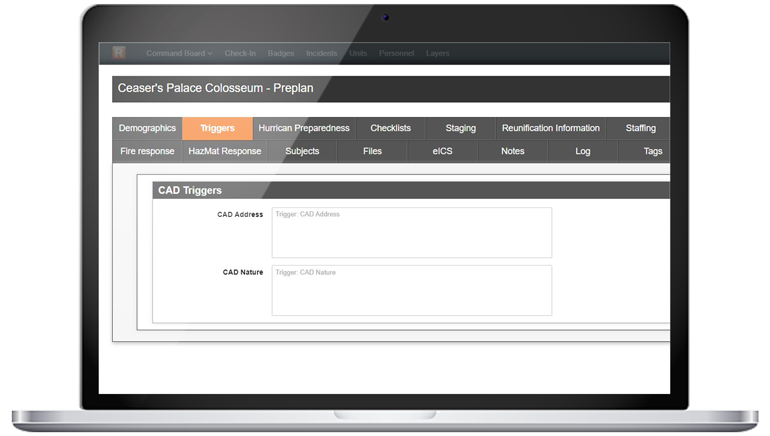 Save Time with Report Sharing
Report sharing allows multiple users to complete their accountabilities simultaneously, using multiple devices (PCs, tablets, smartphones) for faster, more efficient, complete, and compliant event reporting.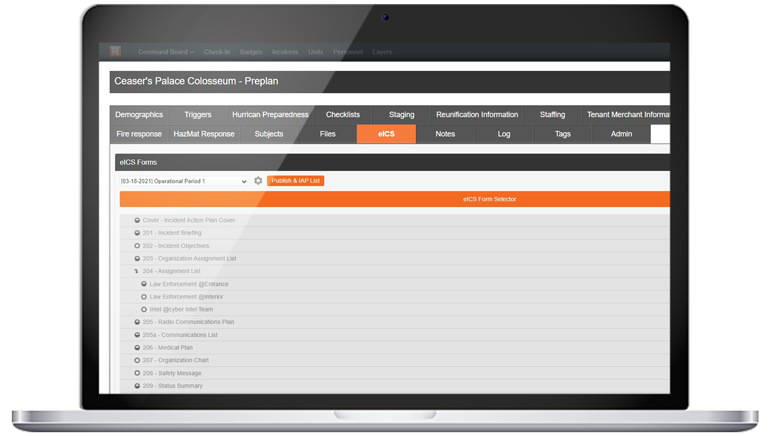 The Best Planning and Response
The quality of any incident response plan relies on these critical elements:
Complete, up-to-the-minute geospatial knowledge

Comprehensive situational awareness

Connected, unified response by all agency and mutual aid partners
Your software matters. Prepare your team for any incident with Command and Planning.
About Omnigo
For more than 20 years, Omnigo software solutions have been the preferred choice for law enforcement, education, healthcare, gaming, hospitality, and corporate enterprises. Currently, Omnigo's solutions are used by over 2,000 customers in 20 different countries. At Omnigo, we're committed to helping customers secure their organizations' property, control operational costs, and ensure the safety of the general public.

We believe our customers deserve the best support available to protect their people, assets, and brand. We also understand how challenging it can be to protect the community without the proper resources. We're here to arm users with the best tools in the industry. With a team that includes former law enforcement, first responders, and other public safety professionals, we're uniquely qualified to understand exactly what our customers need to protect their community.
Add-On or Related Products
Public Safety Management Software Created by Law Enforcement Professionals
Dispatch and records management software created by law enforcement veterans and enhanced with feedback from our customers. ITI has been setting the standard for superior public safety management for nearly three decades. You can customize an affordable system using only the most beneficial modules to meet your specific needs.
Read more
View Product
Comprehensive Reporting Solution Helps Streamline Operations
There's a reason Omnigo Report Exec has been the trusted leader of reporting software for over two decades. Through a combination of industry expertise and customer feedback, we've created a superior end-to-end solution that is easily configurable to meet your specific needs.
Read more
View Product
Incident Reporting and Risk Management for Security and Surveillance Departments
Designed as the superior multi-departmental, multi-property solution for Security and Surveillance departments, iTrak delivers a comprehensive, secure platform for daily reporting, incident management, and subject profiling, with the ability to provide complete investigation management, interviews, and risk analysis and assessment
Read more
View Product