Product Sheet
CREATE A SAFER COMMUNITY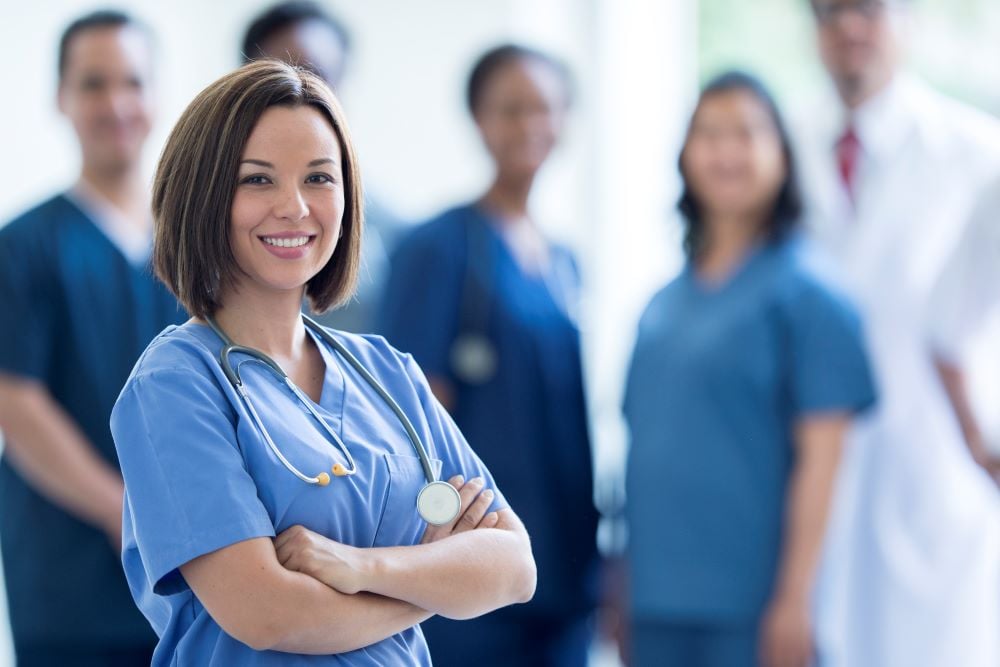 Underreporting of workplace violence is a significant problem in healthcare. As high as the reported numbers are, actual incidents of workplace violence are likely much higher. One study reported on by the ASIS Healthcare Security Council suggests that nurses only report 50% of workplace violence incidents, and The Joint Commission reports the number of injuries caused by workplace violence in healthcare could be three times the numbers actually reported.
According to a report by the American Nurses Association, often healthcare workers don't report incidents because they perceive violence as a normal part of the job, fear retaliation, or believe it won't change the situation, but it's essential to cultivate a culture where reporting is encouraged, supported, and required.
With Omnigo Community, staff and visitors can anonymously report incidents or suspicious behavior and location via a simple, two-way chat interface that supports video and photo file attachments.
With Community, you can also:
Communicate quickly in fast-moving situations by notifying users with location-based or organization-wide push notifications

Provide quick, convenient mobile access to safety procedures and policies

Dispatch officers to where they're needed most with GPS capabilities that pinpoint where reports are generated

Save time by generating case reports from submissions

Integrate with both Record Exec Dispatch and Incident Reporting

Customize with your organization's branding

Access the software via a secure, online dashboard or Omnigo Dispatch

Integrate with Omnigo Incident Reporting, enabling users to examine and analyze incident data and track trends
About Omnigo
For more than 20 years, Omnigo software solutions have been the preferred choice for law enforcement, education, healthcare, gaming, hospitality, and corporate enterprises. Currently, Omnigo's solutions are used by over 2,000 customers in 20 different countries. At Omnigo, we're committed to helping customers secure their organizations' property, control operational costs, and ensure the safety of the general public.
We believe our customers deserve the best support available to protect their people, assets, and brand. We also understand how challenging it can be to protect the community without the proper resources. We're here to arm users with the best tools in the industry. With a team that includes former law enforcement, first responders, and other public safety professionals, we're uniquely qualified to understand exactly what our customers need to protect their community
Protect Your Community with Effective Software Solutions That Drive Improved Efficiency
Schedule your customized demo