Product Sheet
Eliminate the Biggest Pain Points for Court Clerks and Liaisons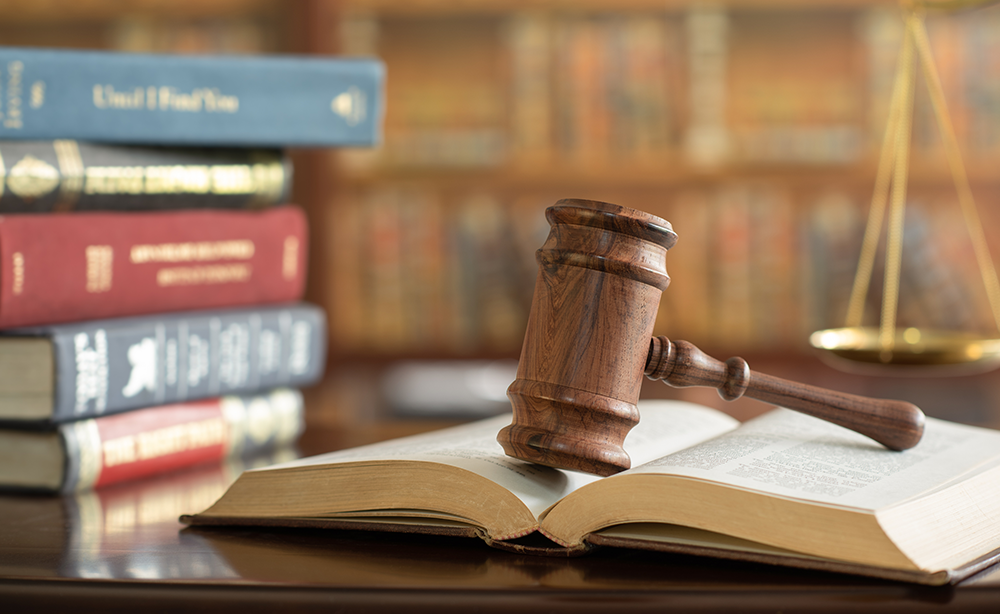 Acting as the bridge between prosecutors, defense attorneys, judges, and other parties is a challenging job that comes with a demanding workload. Court clerks and liaisons are often required to sort through data on multiple disparate systems while communicating with different parties who have their own processes for uploading and managing evidence.
All of this can lead to an increase in the manual workload, opportunity for data entry error, and lack of preparedness for court proceedings.
Omnigo Courts is designed specifically to ease the burden on the courts' ability to receive, evaluate, protect, and present digital evidence.
| | | | |
| --- | --- | --- | --- |
| Efficiently Collect and Manage All Digital Evidence in One Centralized System | Sort Evidence, Assign Exhibit Numbers, and Maintain Evidence Confidentiality | Easily Educate Attorneys and the Public on How to Upload Evidence | Eliminate the Manual Work Involved in Digging Through Hundreds of Pieces of Evidence |
EFFICIENTLY COLLECT AND MANAGE ALL DIGITAL EVIDENCE IN ONE CENTRALIZED SYSTEM
With one centralized location for filing, storing, and maintaining evidence, it's easy to see when attorneys and other parties have submitted their exhibits and digital evidence.
Store traditional, structured records data and all multimedia together in one place to ensure users are meeting regulatory standards and data can be easily found and expunged. Upload and ensure full integrity of all types and sizes of digital evidence including documents, photos, video, and audio recordings.
Receive confirmation that evidence has been uploaded into the system

Get notifications from law enforcement when a case is ready for prosecution review

Easily review and organize evidence and exhibits ahead of court dates



SORT EVIDENCE, ASSIGN EXHIBIT NUMBERS, AND MAINTAIN EVIDENCE CONFIDENTIALITY
Omnigo Courts helps ensure the record of exhibits submitted and admitted is documented and traceable. It also allows all constituents to fully control the handling, possession, and custody of all evidence, ensuring it is handled effectively and is always in the right hands of appropriate individuals.
Uses a numbering system for submitting parties to label files how they want them presented in court

Organize exhibit folders by court date for easier access to the files

Allows attorneys, clerks, and judges to search and easily find the right exhibit to pull up for reference

Create court- and judge-ready packages

Review evidence and reorganize it into a more usable manner

Sort evidence, assign exhibit numbers, and keep evidence confidential if needed



EASILY EDUCATE ATTORNEYS AND THE PUBLIC ON HOW TO UPLOAD EVIDENCE
Send notices of trial and instructions for how to submit evidence to attorneys or other parties of cases ahead of the court date. Our end-to-end solution provides a secure electronic portal for litigants to upload and access their digital evidence prior to the scheduled court dates.
Allows stakeholders to upload evidence to a case file and a certain hearing date

Users easily can upload and ensure full integrity of all types and sizes of digital evidence including documents, photos, video, and audio recordings

Constituents fully control the handling, possession, and custody of all evidence
ELIMINATE THE MANUAL WORK INVOLVED IN DIGGING THROUGH EVIDENCE
Access the correct information, data, and photos quickly and eliminate much of the manual work involved in digging through hundreds of pieces of evidence.
User-friendly photo viewing controls allow clerks to continuously scroll, organize photos chronologically, select and sort into folders, and stream videos instead of downloading them

Filter photos to reduce the need to download everything

Designate items for Discovery and distinguish them from all available evidence received

Organize your evidence and quickly find the right piece of evidence or photo needed
About Omnigo
For more than 20 years, Omnigo software solutions have been the preferred choice for law enforcement, education, healthcare, gaming, hospitality, and corporate enterprises. Currently, Omnigo's solutions are used by over 2,000 customers in 20 different countries. At Omnigo, we're committed to helping customers secure their organizations' property, control operational costs, and ensure the safety of the general public.
We believe our customers deserve the best support available to protect their people, assets, and brand. We also understand how challenging it can be to protect the community without the proper resources. We're here to arm users with the best tools in the industry. With a team that includes former law enforcement, first responders, and other public safety professionals, we're uniquely qualified to understand exactly what our customers need to protect their community
Protect Your Community with Effective Software Solutions That Drive Improved Efficiency
Schedule your customized demo