Product Sheet
Improve Efficiency and Increase Accountability with Omnigo Guard Tour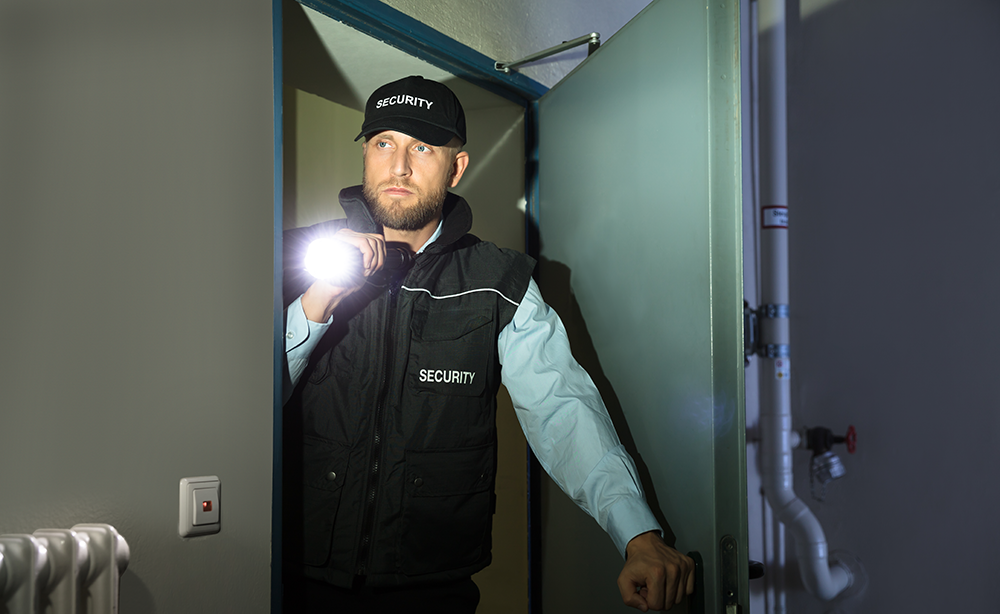 Keeping track of patrols and inspections can be a challenge. Ensure your team
is checking the right places and collecting the right information, at the right
time. Guard Tour allows users to report on their findings and provide a digital
record of activities
INCREASE ACCOUNTABILITY AND PRODUCTIVITY
Document incidents, noncompliance occurrences, completed tour actions,
and upload digital media from the field with mobile integration that helps
officers cover more area in less time. Offline capabilities allow tour
completion in areas without network capability.
PROTECT YOUR VULNERABLE ASSETs
Vulnerable assets, such as vaults, vital equipment, fire extinguishers, and
specimen refrigerators create the need for regulated security checks. Verify
check-ins and required tasks are completed and recorded within specified
timeframes.
MITIGATE LIABILITY WITH SCHEDULED CHECK-INS
Limit risk of liability with an audit trail and historical proof-of-presence
reports that automatically generate status of required, completed
actions.
IMPROVE EFFICIENCY BY TRACKING SECURITY OFFICER
ACTIVITY
Unique guard IDs and proof-of-presence technologies for Android/iOS
mobile devices automatically note tasks completed at designated
checkpoints by recording the time, date, and location and/or completing a
custom, dynamic form. The system prompts officers to complete required,
location-based actions and generates automatic entries into the Omnigo
Daily Log.
CUSTOMIZE THE SYSTEM TO MEET YOUR NEEDS
Implement a cost-efficient, scalable solution capable of ensuring
proof-of-presence reporting for both small-area sites with few checkpoints
and large multi-branch environments with thousands of checkpoints across
hundreds of sites
About Omnigo
For more than 20 years, Omnigo software solutions have been the preferred choice for law enforcement, education, healthcare, gaming, hospitality, and corporate enterprises. Currently, Omnigo's solutions are used by over 2,000 customers in 20 different countries. At Omnigo, we're committed to helping customers secure their organizations' property, control operational costs, and ensure the safety of the general public.
We believe our customers deserve the best support available to protect their people, assets, and brand. We also understand how challenging it can be to protect the community without the proper resources. We're here to arm users with the best tools in the industry. With a team that includes former law enforcement, first responders, and other public safety professionals, we're uniquely qualified to understand exactly what our customers need to protect their community
Protect Your Community with Effective Software Solutions That Drive Improved Efficiency
Schedule your customized demo