Product Sheet
Comprehensive Software Created by Law Enforcement Professionals, for Law Enforcement Professionals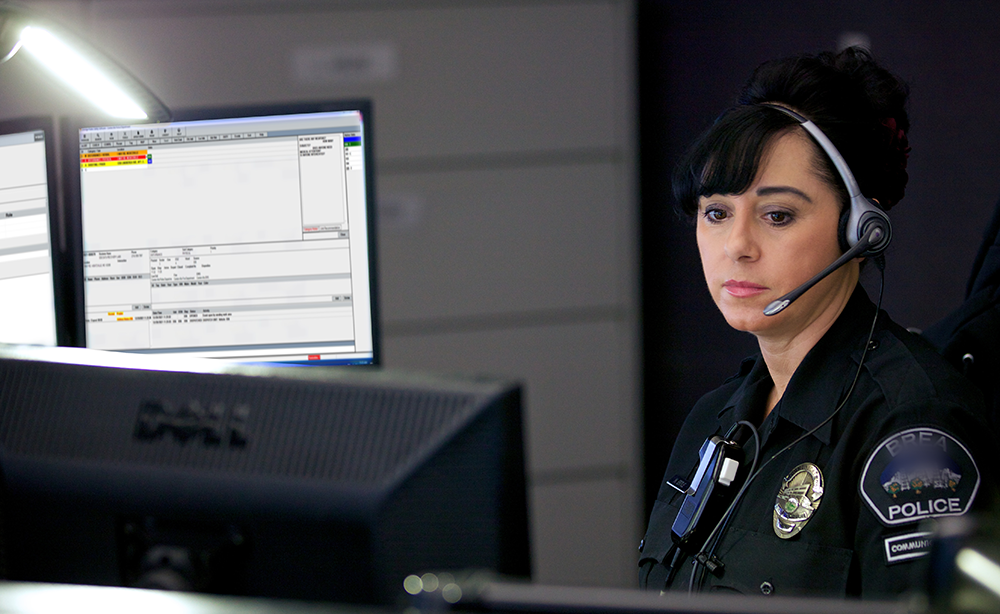 At Omnigo, we combine our industry expertise and customer feedback to develop our innovative line of public safety software solutions. Omnigo ITI is no different. Created by a law enforcement veteran and continuously enhanced with feedback from our customers, ITI has been setting the standard for superior public safety management software for nearly three decades.
Access the Info You Need Wherever You Are

Our user interface remains consistent wherever you access the software, while advanced search features provide quick access to data

Streamline Data Flow and Eliminate Redundancies

Data flow is streamlined across our entire product suite – from CAD to Jail Administration

All-in-One Solution with Only the Features You Need

Simply begin with the Public Safety framework, then add the modules you need

Make Tech Issues a Thing of the Past

Eliminate the need for hardware or IT staff with a cloud-based solution that includes free updates, upgrades at a predictable cost, and our unparalleled support
STREAMLINE PROCESSES AND IMPROVE REPORTING EFFICIENCIES WITH OMNIGO RECORDS MANAGEMENT
The heart of RMS is Offense/Incident reporting, a robust data entry tool that speeds up the collection, reporting, approval, and dissemination of criminal activity and incident reports.
Ensure NIBRS Compliance
RMS helps make your transition from the UCR program to NIBRS simpler and easier to manage.
Reports Configured to Meet Your Needs
All fields are customizable to meet your organization's needs, with the exception of fields hard coded for state interfaces.
ACT QUICKER AND SMARTER WITH OMNIGO CAD
CAD provides the speed, functionality, and ease of use needed for dispatch centers of any size.
Streamline and Simplify Information Gathering
User-friendly software provides prompts for required, while DSNs, status codes, telephone numbers, and street directions are available instantly.
Quickly Ascertain Priority Info and Call Status
Our advanced Graphical User Interface allow dispatchers to quickly ascertain priorities and the status of officers.
Expand Your Dispatch Center's Capabilities
Link to popular Omnigo and federal, state, regional, and third-party systems.
SAFER, SMARTER DETENTION MANAGEMENT WITH OMNIGO JAIL MANAGEMENT
Omnigo's Jail Management Software (JMS) provides full detention management capabilities for municipal and country jails of virtually any size.
Ideal for integration with other Omnigo public safety software modules, JMS allows you to track every detail associated with the inmates, expenses, and activities of your facility.
Enhance Safety with Smarter Inmate Tracking
A Medical Intake Questionnaire and an inmate Assessment help determine appropriate levels of confinement, and users can add information on medication usage, criminal activity, and known associate/gang affiliations.
Save Time with Streamlined Operations
Jail Incident Reports are built in, allowing corrections officers to document non-criminal incidents. Inmate Restrictions can then be managed and appear on the Overview screen for quick reference.
ENHANCE COMMUNITY SAFETY WITH REGIONAL DATA SHARING
Public safety agencies need to be able to share information quickly and securely. With Omnigo Regional Data Sharing (RDS), neighboring agencies can view each other's data.
Define and Track the Exact Fields Being Shared
Agencies can define the exact data fields being shared, and all inquiries are tracked and available with audit reports.
Save Time on Data Entry
With RDS, information from a regional partner can be used via copy and paste.
Safe, Effective Information Sharing
Allow partners access via RDS without actually divulging credentials to their system.
SECURELY COMMUNICATE WHEREVER YOU ARE
Omnigo Mobile Patrol provides dispatch and related information to mobile computer-equipped patrol units.
Make inquiries into the local or NCIC database for persons, property, or vehicles

Securely communicate with other officers and dispatch on a variety of media

Initiate and respond to Silent Dispatches from CAD

Make Unit Status changes for en route, arrival, in and out of service

View calls for service and vehicle positions along with routing information
About Omnigo
For more than 20 years, Omnigo software solutions have been the preferred choice for law enforcement, education, healthcare, gaming, hospitality, and corporate enterprises. Currently, Omnigo's solutions are used by over 2,000 customers in 20 different countries. At Omnigo, we're committed to helping customers secure their organizations' property, control operational costs, and ensure the safety of the general public.
We believe our customers deserve the best support available to protect their people, assets, and brand. We also understand how challenging it can be to protect the community without the proper resources. We're here to arm users with the best tools in the industry. With a team that includes former law enforcement, first responders, and other public safety professionals, we're uniquely qualified to understand exactly what our customers need to protect their community
Protect Your Community with Effective Software Solutions That Drive Improved Efficiency
Schedule your customized demo