Product Sheet
One Integrated Solution Eliminates the Need for Multiple Products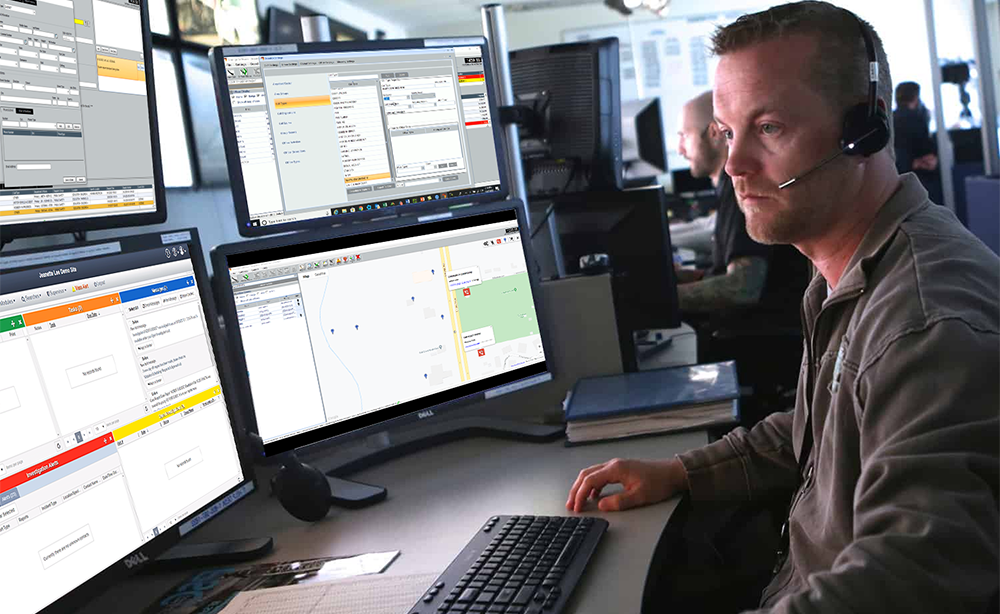 You shouldn't have to buy multiple products to meet the demands of your department. With Report Exec, you can be sure that every file, report, and message is stored in one secure, searchable database. Your team only needs to learn one platform, and you've got audit trails for every action performed in the software.
Report Exec Modules
Easily Compile and Generate the Reports You Need Most
Admin Reporting allows users to search through the database of information to compile the reports they need. Specifying time frames, users, activity types, and more, users can drill down on the exact statistical information they need. Reports can automatically generate and email out based on user preference.
A More Efficient Arrest and Booking Process
Arrest & Booking streamlines data entry during the arrest and booking process. This module tracks arrest charges, intake information, jail logs, probably cause, property taken into custody, and warrant information
Easily Pinpoint Weaknesses and Eliminate Redundancies
Auditing allows administrators and supervisors to audit all activities completed within the system, making it easy to pinpoint weaknesses and eliminate redundancies. Audits can be conducted on reports, users, dispatchers, messages, errors and even data usage.
Share Critical BOLO Information
BOLO or Be On the LookOut reports, allow users to share critical information. This module is perfect for posting descriptions of suspicious individuals, activities, vehicles, trespassers, and more. BOLOs are displayed on user dashboards for maximum visibility.
Track Incident Details and Trends
Case Reporting are the foundation of Report Exec. With a variety of contingent and specific fields, it's easy for users to track all the details associated with a specific incident. All report fields are searchable, making it easy to identify commonalities between incidents.
Save Time by Streamlining the Citation Process
Citations streamlines the citation issuance process by speeding up data entry and setting automatic fine increases based on amount of time. It's easy to run reports on citations, identifying unpaid citations, and even generating notification letters to send to offenders.
Efficient Clery Reporting
Clery Reporting helps institutions of higher education comply with Clery reporting requirements. This module makes it easy to track and compile all incidents that must be included in Annual Security Reports, Public Crime Logs, and Annual Fire Safety Reports, and compiles the data in a professional, ready-to-publish report.
Quickly and Easily Track Shift Activities
Daily Event Log allows officers to quickly and easily keep track of activities completed during their shift. Supervisors can audit daily event logs to ensure time is used efficiently.
Convenient, Comprehensive CAD
Dispatch is Report Exec's Computer Aided Dispatch (CAD) program that integrates with the reporting side of the software. Dispatch makes it easier than ever to quickly enter information, dispatch calls, and keep detailed records. Dispatch licenses are not included in a Report Exec Enterprise of Direct purchase.
Ensure Nothing is Forgotten During Chaotic Situations
Emergency Response helps document actions taken in the wake of an emergency, guiding users through the record keeping process, so nothing is forgotten in a potentially chaotic situation. The software uses a predefined contact list to let users know who to contact in different emergency situations.
Easily Create Reports in the Field
Field Interview is for cases that need documenting, but don't require the extensive documentation that the Case Reporting module offers. This module is designed to be as quick and intuitive as possible.
Automatically Identify Similarities in Investigations
Investigations helps make connections between reports to get rid of unknown information. Instead of going through every case to find similarities, the investigations module can identify similarities and automatically notifies investigators.
Reduce Equipment Damage and Loss
Equipment Tracking allows users to keep track of who is in possession of departmental equipment, when it is due back, and the condition in which it is returned. Users may also run reports on departmental equipment to detect abuse of resources.
Help Mitigate Theft
Lost and Found Manager module keeps detailed records of lost and found property. With both lost item reports and found item reports, the lost and found manager improves organization and helps mitigate theft by ensuring that items are returned to the correct person.
Don't Waste a Second During Time-Sensitive Events
Mass Notification is offered through a partnership with Emergency Communication Network's (ECN) CodeRED solution. The system delivers high-speed voice calls, emails, text messages, TTD notifications, and social media alerts to targeted groups of individuals. Mass Notification is available to Report Exec users at an additional charge.
Save Time on Scheduling
Officer Scheduling provides an easy-to-use scheduling system, allowing users to track overtime; sick leave, etc. and automate the scheduling process by entering hours per week and minimum time between shifts.
Show Visitors Their Safety is Your Priority
Online Reporting establishes a public-facing portal where individuals can report concerns, requests, tips, etc. to safety and security officials. Administrators can choose to allow anonymous reporting and are able to customize the information captured through Online Reporting.
Reduce Time Spent on Parking Registration
Online Permit Registration allows members of your organization to conveniently register for and purchase parking permits online. Through a public portal (accessible for anyone with the link), organizations can collect all the information required for parking permits.
Easily Track Parking Permits
Parking Permit Tracking makes it easy to keep track of contact and vehicle information as parking permits are issued. Users can add expiration dates and parking restrictions and print permits directly from the program.
Reduce Workplace Accidents
Risk Management allows users to record employee injuries and document the action taken to prevent recurrence. This module collects the information necessary to complete OSHA 300, 300A, and 301 forms, and even prints the OSHA forms directly from the program.
Improve Officer Safety During Traffic Stops
Traffic Stop is designed to keep officers safe during traffic stops. Officers set time limits before exiting cars during a traffic stop, and if they don't return before the timer runs out, the software will automatically notify other officers. This module can also integrate with in-car cameras.
Don't Let Training or Certifications Expire
Training Tracking keeps track of training records and certifications. Supervisors can view training hour totals or hours and certifications for specific users. This module allows users to attach certificates or video footage to training records and automatically notifies users when training and certifications are about to expire.
Minimize the Risk of Workplace Violence
Workplace Violence helps employers document workplace violence and keep track of their actions to address incidents of workplace violence and prevent recurrence. Running reports on all incidents of workplace violence can help identify trends and prevent future incidents.
About Omnigo
For more than 20 years, Omnigo software solutions have been the preferred choice for law enforcement, education, healthcare, gaming, hospitality, and corporate enterprises. Currently, Omnigo's solutions are used by over 2,000 customers in 20 different countries. At Omnigo, we're committed to helping customers secure their organizations' property, control operational costs, and ensure the safety of the general public.
We believe our customers deserve the best support available to protect their people, assets, and brand. We also understand how challenging it can be to protect the community without the proper resources. We're here to arm users with the best tools in the industry. With a team that includes former law enforcement, first responders, and other public safety professionals, we're uniquely qualified to understand exactly what our customers need to protect their community
Protect Your Community with Effective Software Solutions That Drive Improved Efficiency
Schedule your customized demo