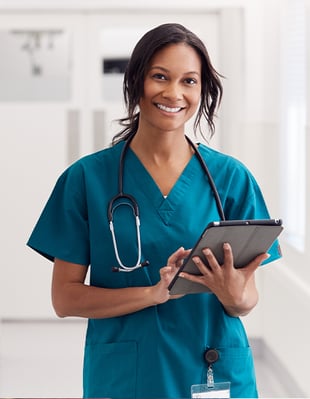 Free Checklist
9 Steps to Meet The Joint Commission's New Workplace Violent Standards
Effective January 1, 2022, The Joint Commission's new and revised workplace violence prevention standards went into effect. Have you begun evaluating your hospital to ensure compliance?

Access a free checklist that provides an overview of regulatory, compliance, safety, and security considerations to help you comply with The Joint Commission Workplace Violent Standards, including:
Zero Tolerance Policy
Workplace Violence Prevention Program
Designated Workplace Violence Coordinator
Emergency Procedures
Employee Reporting
Incident Reporting
Trusted by Over 2,000 Teams
Customer Testimonials
Omnigo's solution anticipated the duties of frontline security officers and offered relevant, integrated options to address them. The Lost and Found module fits really nicely into the reporting software – and the way we operate.
Customer Testimonials
At the end of the day, beyond features and capabilities, you need to be sure the people and companies you choose to invest in and work with are going to be good partners. Omnigo has a great product and they have been an outstanding partner.
Solutions Customized to Protect Healthcare Professionals
Companies that lead the industry in continuous improvement of their security and safety programs see increased job satisfaction, lower turnover, and better patient care.
Mitigate Workplace Violence by Monitoring High-Risk Areas
Ensure that officers routinely check high-risk areas and automatically notify management when required tasks are not completed. To ensure healthcare security and physical safety needs are being met.
Effectively Manage Visitors
Our Visitor Management Software for hospitals can integrate with other threat detection solutions to determine high-risk visitors and alert the appropriate staff. To increase risk management in healthcare, and keep everyone safe.
Comply with OSHA and Joint Commission Regulations
Omnigo's Security Management Software makes complying with state and federal regulations simple and easy. Including OSHA workplace violence, compliance management, and more.