Whitepaper
How Incident Reporting Software Can Help Improve Casino and Gaming Ops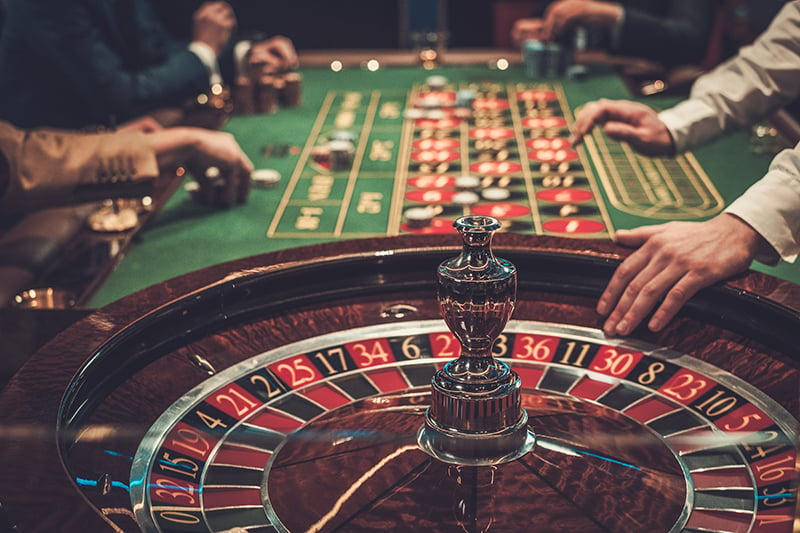 Casino and gaming operations are complex, dynamic, and challenging environments for incident reporting. And yet, legal casinos are faced with an ever-expanding list of needs they look to meet with the help of incident reporting software.
Casinos choose a software solution for its capabilities in supporting safety, compliance, and risk management. The core goal, after all, is to protect guests, employees, performers, assets, and the organization.
Safety and security demand in-depth knowledge and around-the-clock situational awareness.
Consider these must-haves for any gaming operation:
Certainty that all employees and guests follow policies and procedures

Reliable regulatory compliance with gaming commissions, states, and federal agencies

Validated evidence to protect against liability and/or legal claims

Complete documentation of medical events on the premises

In-depth awareness for crime prevention and protection of guests and employees
Comprehensive awareness of every action and interaction that takes place on your properties can also add value to your operation's bottom line.
In fact, the intensive, detailed, and wide-ranging awareness that becomes possible when you combine unified data collection, interdepartmental coordination, and forward-thinking leadership has the potential to transform your casino and gaming operations. Put to good use, your software solution can help you achieve these goals, too:
Streamline operations in surveillance, security, and beyond
Reduce shrinkage, waste, and loss
Deliver exceptional guest experiences
Improve employee training, review, and recognition
Let's take a closer look at how it all works together.
Complete Documentation Without Duplicating Efforts
Gaming operations look to incident reporting management to collect data from a wide range of input sources all across the operation and store them in a single, central, secure database.
The ability to streamline data collection and documentation not only helps ensure complete and reliable records; it also reduces workload redundancies and administrative burdens. And that improves speed and efficiency while reducing costs.
Incident reporting software that enables report sharing between internal stakeholders makes it easy for multiple users to complete their individual tasks within reports faster and without duplication. That reduces time spent reporting and helps empower security and surveillance personnel to do what they do best.
Large entities that operate multiple properties can extend these benefits across the entire organization, if software licensing agreements allow this type of arrangement.
The ability to quickly and easily pull reports makes it possible to closely monitor the details of operations. The ability to confidently provide reports that include the exact information that's needed, when it's needed, means your operation is always audit-ready.
Limit Shrinkage & Product Loss
Casino operations are uniquely complex, combining specialized gaming risks alongside business risks common to entertainment venues and hospitality establishments. That adds up to more opportunities for shrinkage, waste, theft, and other product losses to eat away at profits.
Take just one small example: an overpouring bartender. Whether intentional or unintentional, a half-ounce overpour on every glass of wine across a shift can add up to bottles' worth of losses at a busy establishment.
But the comprehensive awareness that's possible with the right software — connecting inventory, vendor deliveries, and surveillance video — can help you spot shrinkage trends. So you can correct employee conduct through training and communication before losses mount. Documenting breakage, spoilage, and defective or damaged deliveries can speed replacement and reimbursement. And the ability to closely monitor inventory can enable larger orders, which can improve overall margins over the long term.
Along with an awareness of events of retail theft or vendor fraud, your surveillance professionals can monitor event trends to develop proactive recommendations for simple changes to prevent these kinds of losses. Something as small as a minor retail floor adjustment can have a major impact on shoplifting incident frequency.
Deliver Exceptional Guest Service
When casino employees remember favorite restaurants and entrées, beverage selections, and preferred games of your highest-valued guests, those guests take notice and feel appreciated. But in the fast-moving, complex environment of a casino, it can be difficult for staff to capture and recall guest preferences.
Enterprising operational managers can use data collection to create and update records that document choices, behaviors, and preferences of high-value guests. Consistent, in-depth attention to these records — and the ability to pull reports on-demand — can enable guest services to deliver truly magical experiences that welcome high-value patrons and help ensure repeat visits.
Improve Employee Training & Performance Review
Gaming employees have a lot on their minds, and adherence to policies and procedures is fundamental to establishing safe, secure, and healthy operations. Surveillance and documentation of employees correctly or incorrectly following hygiene protocols, safety policies, and other important standard operating procedures helps identify areas of weakness that require additional training, whether at the individual level or department-wide.
But employee monitoring's potential extends beyond corrective actions. It can also help managers identify employees for exemplary performance and use metrics-based rubrics for performance increases and other rewards. It's tough to reward excellence you don't see, but unified data collection can lend visibility to any operational area.
Security & Surveillance Don't Generate Revenue, But They Can Help Increase Profits
It's essential to choose an incident reporting software solution that covers the basics and provides reliable documentation and unified data collection to protect people and assets, ensure compliance, and manage risk.
But when your incident reporting software can help you discover opportunities for operational improvements? That can translate directly to a lot of added value, including:
Seamless operations between departments

Improved margins

Magical, memorable guest experiences

Greater employee satisfaction and retention
All those elements add up to elevate your brand. Learn more about how Omnigo's Incident Reporting Software for Casino and Gaming can help your operations achieve even more. Request a product demo or speak to one of our experts.
About Omnigo
For more than 20 years, Omnigo software solutions have been the preferred choice for law enforcement, education, healthcare, gaming, hospitality, and corporate enterprises. Currently, Omnigo's solutions are used by over 2,000 customers in 20 different countries. At Omnigo, we're committed to helping customers secure their organizations' property, control operational costs, and ensure the safety of the general public.

We believe our customers deserve the best support available to protect their people, assets, and brand. We also understand how challenging it can be to protect the community without the proper resources. We're here to arm users with the best tools in the industry. With a team that includes former law enforcement, first responders, and other public safety professionals, we're uniquely qualified to understand exactly what our customers need to protect their community.
Protect Your Community With Effective Software Solutions That Drive Improved Efficiency
Schedule your customized demo