Whitepaper
Stop Waiting Weeks for Mobile Data During Investigations
The 5 Biggest Pitfalls of Having to Wait for Investigative Data -- and How Omnigo Eliminates Them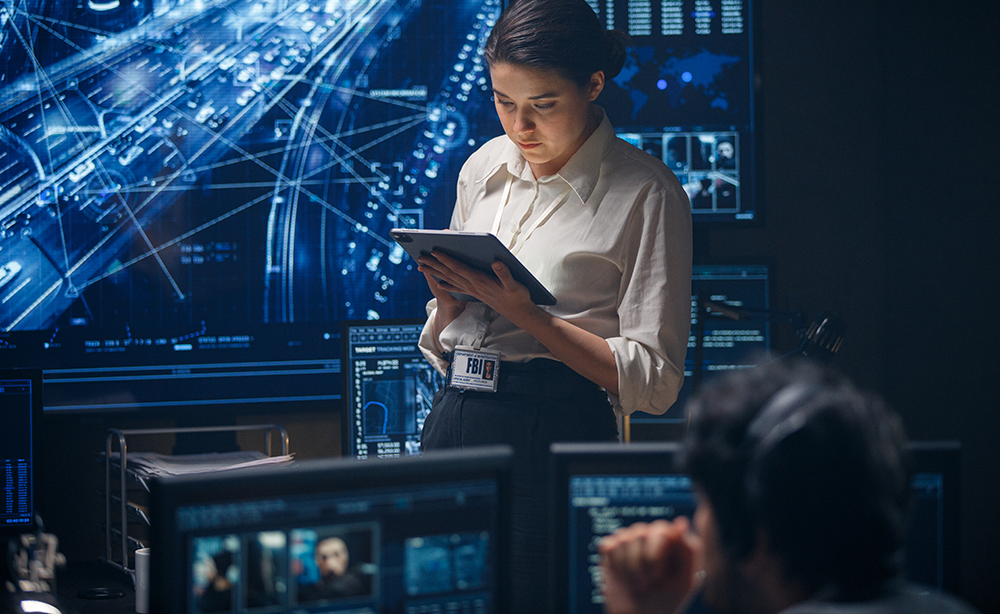 According to the 2018 U.S. Census, smartphones were present in 84% of households, while 63% of households had tablets. The ability to access and search mobile devices is quickly becoming essential to solving many crimes, but the extraction process can be cumbersome from all aspects.
Forensic departments are integral to public safety organization, and their contributions to the investigative process cannot be understated. Because of massive caseloads and inefficient software, though, it can often take weeks or months for the forensic team to extract the essential mobile data needed for an investigation.
This can pose a number of consequences to an investigation:
The loss of additional videos or photos from sources including cell phones, body-worn cameras, professional cameras, police car camera systems, and video surveillance cameras

The loss of information you need from victims, suspects, or witnesses

Delays in finding suspects and solving cases

Time spent getting data extracted and parsed means investigators have moved on to other cases



Waiting weeks or months to extract data from mobile devices is a clear detriment to solving cases and can create backlogs for the courts waiting on this evidence.
What Problems Are You Risking (and How Does Omnigo Eliminate Them)?
The Problem: It's a burdensome, lengthy process to extract data from a mobile device. Once an outside agency parses the data, your forensic team still needs to turn that zip file into readable data for investigators – taking up to two months to get them the information they need.
This extended wait can have serious consequences for an investigation. When investigators need to wait for essential digital evidence, they may miss potential connections and trends that could be easily discoverable within different apps on the mobile device such as GPS, browser history, phone logs and text messages.
Our Solution: Investigation and Case Management eliminates the manual workload required for your forensic department to extract data. Instead, the software converts the zip file into easily readable, searchable data within 10-30 minutes, providing investigators with the information they need, when they need it, and easing the burden and workload of the forensic department, so they can focus on other responsibilities.
When investigators can access the information needed within minutes, rather than months, they save valuable time trying to uncover vital information, connections, and trends that may be found through the data on a mobile device.
The Problem: Even once the forensic department has parsed the extracted data, it's still not readily available in a simple view that's usable by detectives without ample time or energy spent searching through the file on the forensic computer in files or folders that aren't easily searchable and can be challenging to navigate.
Our Solution: Every moment can matter during an investigation, making it a necessity to have software that efficiently sorts, organizes, and searches through mobile device data. Investigation and Case Management organizes device data into multiple, easy-to-view categories:
Phone Logs

Contacts

Browser History

Text Messages

Emails

GPS

Motion State

Step Count
The Problem: The ability to plot GPS data points can make a significant difference for investigators who need to track the movements of suspects or victims. When investigators have to wait sometimes months for the forensics team to extract the data and plot GPS coordinates on a map, it can pose serious risks to the timeliness of an investigation:
Digital information that may be relevant to the investigation, such as photos, surveillance cameras, and videos, may be erased or taped over by the time investigators realize it may be needed

Without GPS coordinates to show the movements of a suspect, it can be challenging to prove statements or alibis

It can be tough to understand movements and behaviors if investigators aren't able to easily track GPS data alongside any coordinating phone calls or text messages that show a clear timeline of what happened
Our Solution: Investigation and Case Management plots all GPS data points on an easy-to-read Google map that shows a timeline of movement with specific locations and times.
Shows all data on one level, so it's easy to view all locations visited

Search by specific time frames and time intervals by seconds

Click on a data point to link to business contact information

Request surveillance footage and other digital data through the app
The Problem: The costs of software required to extract mobile data can be prohibitive, especially for smaller public safety departments. Systems often require multiple pieces of software to extract all of the necessary information, there may be extra costs associated with maintaining and buying different software solutions, and, even with a top-of-the-line system, forensic departments still face substantive manual workloads and may run the risk of losing data or missing out on trends.
Our Solution: Our single software solution ensures not only that your data is all in one place, but the data can be used collaboratively to easily track trends and map timelines. It also helps eliminate much of the manual workload and reduces the risk of data loss.
The Problem: Once photos and videos are extracted from the zip file, they're dumped onto one of the forensic department's computers in files or multiple folders that are often unorganized. On top of the fact that investigators can only access the data in one location, it can be challenging to search for specific images or videos or navigate through the system to ensure the information needed can be found.
Our Solution: Photos and videos are extracted along with all other data and placed within the system in chronological order, making it easy for investigators to organize, present, and manage them.
Shouldn't Your Investigation Software Keep Up with Changing Technology?
With the reliance on mobile data to make headway on, and even solve, a number of today's criminal investigations, it's clear that the outdated methods available are no longer cutting it, especially when the months long wait can lead to the loss of data, missed connections, and delays in solving cases or finding suspects.
At Omnigo, we understand how important it is to have immediate access to the data investigators need most – especially when every second counts. Investigation Case Management eliminates the time and manual workload involved with extracting and organizing information from mobile devices.
About Omnigo
For more than 20 years, Omnigo software solutions have been the preferred choice for law enforcement, education, healthcare, gaming, hospitality, and corporate enterprises. Currently, Omnigo's solutions are used by over 2,000 customers in 20 different countries. At Omnigo, we're committed to helping customers secure their organizations' property, control operational costs, and ensure the safety of the general public.

We believe our customers deserve the best support available to protect their people, assets, and brand. We also understand how challenging it can be to protect the community without the proper resources. We're here to arm users with the best tools in the industry. With a team that includes former law enforcement, first responders, and other public safety professionals, we're uniquely qualified to understand exactly what our customers need to protect their community.
Protect Your Community With Effective Software Solutions That Drive Improved Efficiency
Schedule your customized demo