Brochure
Save Time, Enhance Safety, and Gain a Better Understanding of What's Happening in Your Organization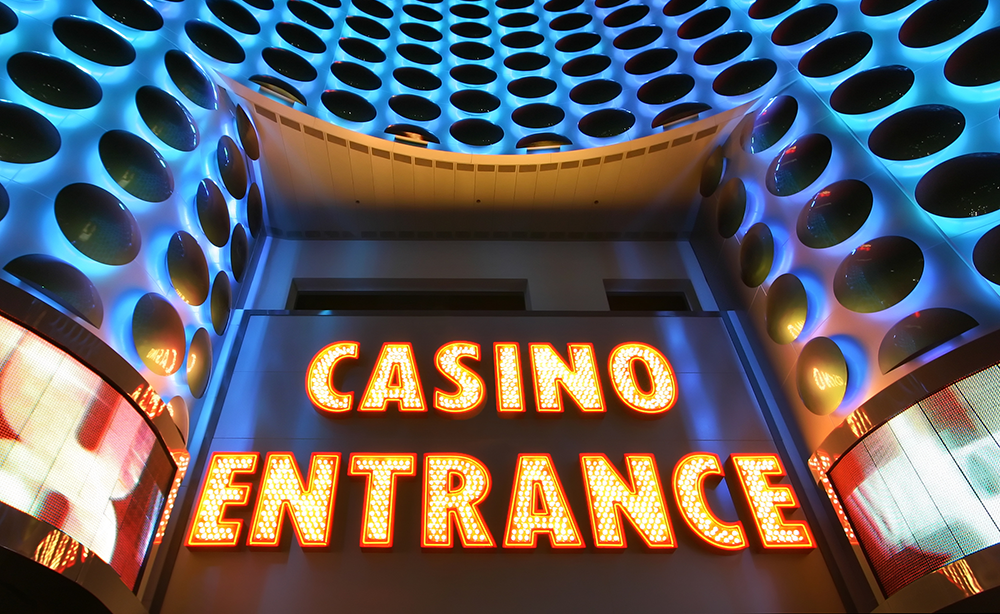 The gaming and hospitality industries have great responsibility when it comes to the safety of guests, compliance of rules and regulations, and security of assets. Omnigo's Gaming/Hospitality suite of solutions can help unify data collected by various security, surveillance, and operational departments for actionable insights.
Regulatory Compliance Made Simple

Quickly and easily pull reports so you can closely monitor operation details and ensure you're always audit ready

Safeguard the Integrity of Surveillance Footage

Our cloud-based system makes it easy to store, recall, store, and utilize surveillance footage

Quit Losing Money to Shrinkage and Product Loss

Spot product loss trends and avoid shrinkage by connecting inventory, vendor deliveries, and surveillance videos

Safeguard Your Brand

End-to-end software increases your awareness so you can better protect your assets and brand's reputation

Deliver an Exceptional Guest Experience

Use data collection to document guests' choices, behaviors, and preferences
Save Time and Enhance Efficiency with a Single Software Solution
Unlike most incident reporting and risk management solutions that require multiple disparate systems, iTrak is designed as a single, comprehensive platform. Created as the superior multi-departmental, multi-property solution for Security and Surveillance departments, iTrak delivers quick, accurate analysis, pinpointing liabilities and enhancing operational efficiencies and benefits.
Create a Safer Environment

Audit helps users gain a better understanding of what's happening in their casino

Help Mitigate Threats and Decrease Crime

Monitor license plate numbers to trigger alerts for security when an individual enters while on a watch, ban, or VIP list

Spend Less Time Focusing on Equipment Maintenance

Save time tracking, analyzing, and maintaining equipment repair and service history with Work Order

Gain a Greater Visibility into Security

Protect your community and property with simplified check-in and check-out procedures for employees and visitors. Flag unwanted visitors and alert your team if they attempt to enter.
Dispatch, Command, and Planning Capabilities Consolidated into One Superior Security Solution
Omnigo wrote the book on configurable public safety software, and our new DISPATCHblue is no exception. A combination of Omnigo Dispatch and Omnigo Command and Planning, DISPATCHblue provides a robust suite of tools that enhance situational awareness in healthcare, education, gaming, and enterprise markets.
Key capabilities include:
Easy incident creation and assignment workflows

Integrate with GuardTour for security guard tour management

Interface with Lost & Found and other tools for campus, facility, and corporate environments

Create response plans for critical incidents and pre-planned special events and easily share them with surrounding public safety agencies

Manage day-to-day operations and critical incident response on a map-centric common operating system



Regardless of the size of your response, DISPATCHblue helps streamline and simplify processes and level up your tracking, reporting, and data analysis.
Planning

Whether it's planning for a cat in a tree or a Cat 5 hurricane, Dispatch+ helps relieve manual workload and provides a centralized location for all documentation and ICS forms

Command

Manage events live and quickly communicate and collaborate with all necessary stakeholders.

Dispatch

Increase CAD efficiency and improve emergency outcomes by automatically locating calls and simultaneously displaying multiple maps
Improve Efficiency and Increase Accountability with Omnigo GuardTour
Keeping track of patrols and inspections can be a challenge. Ensure your team is checking the right places and collecting the right information, at the right time.
Mitigate Liability with Scheduled Check-Ins

Limit risk of liability with an audit trail and historical proof-of-presence reports that automatically generate status of required, completed actions

Protect Your Vulnerable Assets

Verify check-ins and required tasks are completed and recorded within specified timeframes

Increase Accountability and Productivity

Document incidents, noncompliance occurrences, completed tour actions, and upload digital media from the field with mobile integration

Improve Efficiency by Tracking Security Officer Activity

Unique guard IDs and proof-of-presence technologies automatically note tasks completed at designated checkpoints
Save Time and Get Back to Focusing on What's Most Important with Omnigo Mobile
Like any resource, officers' time is limited, and every moment spent querying databases, typing longform reports, or jotting handwritten notes is a moment not used to serve an imminent need. Omnigo Mobile helps eliminate those challenges by speeding up responses and improving situational awareness, keeping officers and the public safer.
Reporting Capabilities that Enhance Efficiency and Accuracy

Enable your team to complete daily logs, document incidents, issue citations, upload digital media, and search report, contact, vehicle, and permit records, virtually anytime, anywhere.

Protect Your Community by Responding Quicker and More Effectively

Omnigo Mobile allows your team to remain active in the field, enabling them to respond quickly and record incident details in real time to ensure valuable intelligence is not lost.

Easily Access the Information You Need Wherever You Need It

Provide your security team with the ability to complete key incident reporting functions and conduct searches from any mobile device. Even without WiFi, officers can still record event details.
Omnigo Digital Evidence Helps Defend Against Workers' Comp and Personal Injury Claims
According to the National Safety Council, the total cost of workplace injuries in recent years has averaged more than $170 million for U.S. corporations. This figure includes wage and productivity losses, medical expenses, administrative expenses, and the cost of time required to investigate injuries, write reports, and manage the information required for reporting.
There are a number of digital file types that can aid in defense of these claims, including:
Audio recordings of statements by the claimant and witness

Video interviews of the claimant, the employer, and potential witnesses.

Scene-of-Incident photos and surveillance video

Video job descriptions

Personnel files

Police Reports

Medical files

Medical claim histories



To secure digital assets that may be needed to defend against future claims, organizations are increasingly relying on digital evidence solutions that allow them to easily collect, store, manage, and retrieve digital information.
Omnigo Digital Evidence allows users to create an entire digital ecosystem from capture to disposition of files from multiple sources -- all in one centralized repository:
Accommodates robust storage requirements for the sophisticated video file types used

Intuitive user interface that reduces the need for training and data error

Eliminates the need for costly and nonsecure on-site servers

Ability for users to generate, share, and convert files and reports

Easy access to evidence; sharing and requesting files; setting up permissions and rules to enhance safety and security; and purging data when it's no longer needed

Quick location and retrieval of data when needed

Simple report generation

Gives access to those who need it, when they need it
Streamline Inventory Management, Control Costs, and Protect Your Assets
Omnigo Asset Management, powered by QuarterMaster, is the superior end-to-end inventory solution for managing all assets, consumables, and returnables in one centralized system that's easily accessible by all agency units.
Eliminate Cumbersome Spreadsheets and Paper Files

An efficient, fully compatible barcode tracking system makes it easy to control stock levels and quickly look up product information

Know Exactly Who Has What and Where It Is

Easily track who is accountable for apparel, equipment, and supplies that have been issued

Control Costs and Reduce Waste

Save time and eliminate paper with one centralized system that helps you control material costs and make more profitable decisions

Streamline Your Ordering Process

Track and manage equipment usage levels, avoid stock outages, and generate a report of items that have been issued to employees
About Omnigo
For more than 20 years, Omnigo software solutions have been the preferred choice for law enforcement, education, healthcare, gaming, hospitality, and corporate enterprises. Currently, Omnigo's solutions are used by over 2,000 customers in 20 different countries. At Omnigo, we're committed to helping customers secure their organizations' property, control operational costs, and ensure the safety of the general public.

We believe our customers deserve the best support available to protect their people, assets, and brand. We also understand how challenging it can be to protect the community without the proper resources. We're here to arm users with the best tools in the industry. With a team that includes former law enforcement, first responders, and other public safety professionals, we're uniquely qualified to understand exactly what our customers need to protect their community.
Protect Your Community With Effective Software Solutions That Drive Improved Efficiency
Schedule your customized demo