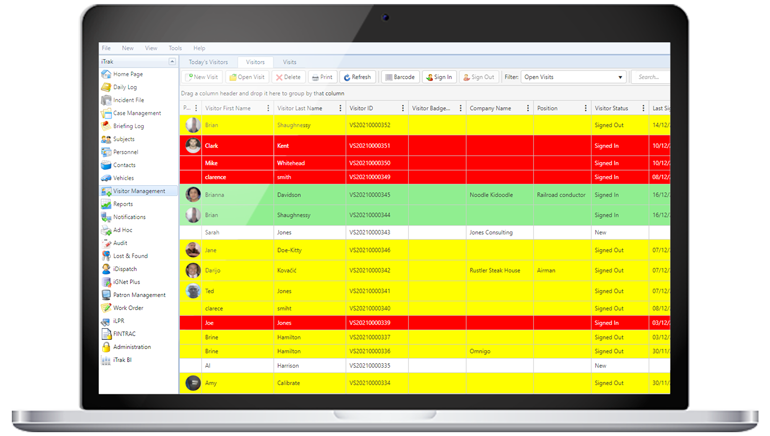 iTrak Incident Reporting and Risk Management
Save Time and Enhance Efficiency with a Single Software Solution
iTrak Incident Reporting and Risk Management is a highly secure solution for security, surveillance, and risk management departments.
Multi-Departmental, Secure Solutions
iTrak was designed as the superior multi-departmental, multi-property solution for Security and Surveillance departments. iTrak delivers quick, accurate analysis with comprehensive graphing and statistics, pinpointing liabilities and controlling losses and insurance costs.
Unlike similar alternatives, iTrak has a fully integrated platform so that a multitude of transactions and tasks can be handled via a single desktop environment, enhancing operational efficiencies and effectiveness.
iTrak Highlights
Access a single centralized database for multiple properties

Integrate subject, personnel, and contact management
Check-in and monitor visitor, contractor, and vendor and supplier access to your property
Get detailed visit logs and screen against watch lists to aid with access, accountability, and compliance
Easily complete daily log and incident reporting, including robust auditing and statistics
Streamline security processes and gain valuable insight into industry trends
Leverage advanced database searching features and easy recall
Use Ad Hoc reporting for highly customizable and on-demand access to important data

Automated security reporting while ensuring data security

Monitor license plate numbers to trigger alerts for security when an individual enters while on a watch, ban, or VIP list
Centralized, Fully Converged Platform
Gain Greater Visibility into Security
Protect your community and property with simplified check-in and check-out procedures for employees and visitors. Flag unwanted visitors and alert your team if they attempt to enter.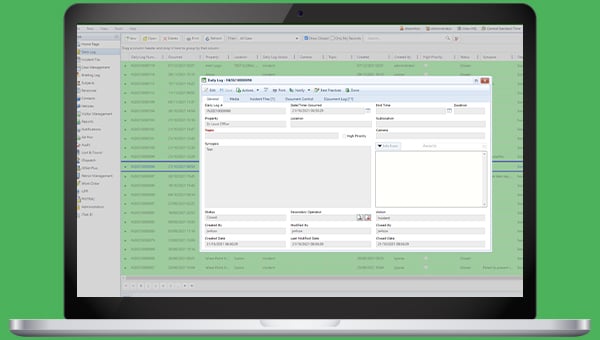 Track and Understand Savings or Loss
Designed as the superior multi-departmental, multi-property solution for Security and Surveillance departments, iTrak is a necessity for any risk management or loss prevention environment.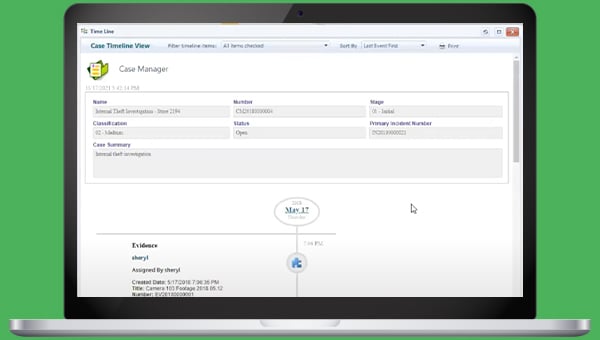 Always Be Prepared for Audits
iTrak is an effective tool for surveillance and loss prevention. Easily note violations and errors, and upload video or stills to manage losses.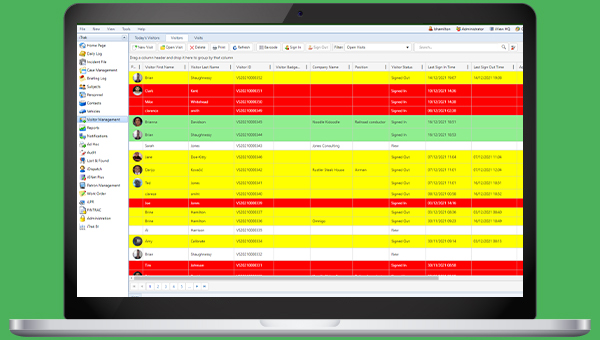 Collect, Manage, and Take Action on Data
Easily collect, manage, and share data, then rapidly analyze events and take action. Dynamically modify and query data to gather useful information for identifying incident trends and increasing safety.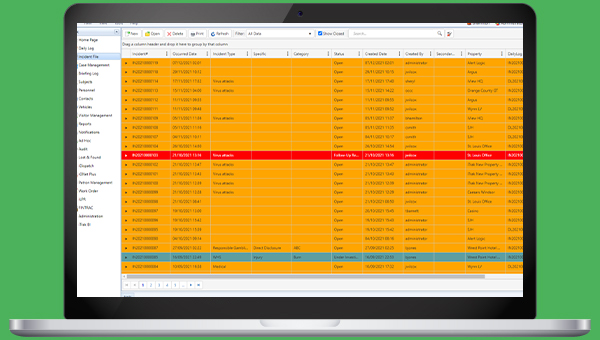 Protect Your Team, Limit Liability, and Manage Costs
The iTrak platform delivers a comprehensive secure platform for daily reporting, incident management, and subject identification.
Centralized database

Streamlined Risk Management

Regulation Compliance

About Omnigo
For more than 20 years, Omnigo software solutions have been the preferred choice for law enforcement, education, healthcare, gaming, hospitality, and corporate enterprises. Currently, Omnigo's solutions are used by over 2,000 customers in 20 different countries. At Omnigo, we're committed to helping customers secure their organizations' property, control operational costs, and ensure the safety of the general public.

We believe our customers deserve the best support available to protect their people, assets, and brand. We also understand how challenging it can be to protect the community without the proper resources. We're here to arm users with the best tools in the industry. With a team that includes former law enforcement, first responders, and other public safety professionals, we're uniquely qualified to understand exactly what our customers need to protect their community.
Add-On or Related Products
Public Safety Management Software Created by Law Enforcement Professionals
Dispatch and records management software created by law enforcement veterans and enhanced with feedback from our customers. ITI has been setting the standard for superior public safety management for nearly three decades. You can customize an affordable system using only the most beneficial modules to meet your specific needs.
Read more
View Product
Comprehensive Reporting Solution Helps Streamline Operations
There's a reason Omnigo Report Exec has been the trusted leader of reporting software for over two decades. Through a combination of industry expertise and customer feedback, we've created a superior end-to-end solution that is easily configurable to meet your specific needs.
Read more
View Product
Incident Reporting and Risk Management for Security and Surveillance Departments
Designed as the superior multi-departmental, multi-property solution for Security and Surveillance departments, iTrak delivers a comprehensive, secure platform for daily reporting, incident management, and subject profiling, with the ability to provide complete investigation management, interviews, and risk analysis and assessment
Read more
View Product