Product Sheet
One Comprehensive Solution to Enhance Safety and Streamline Operations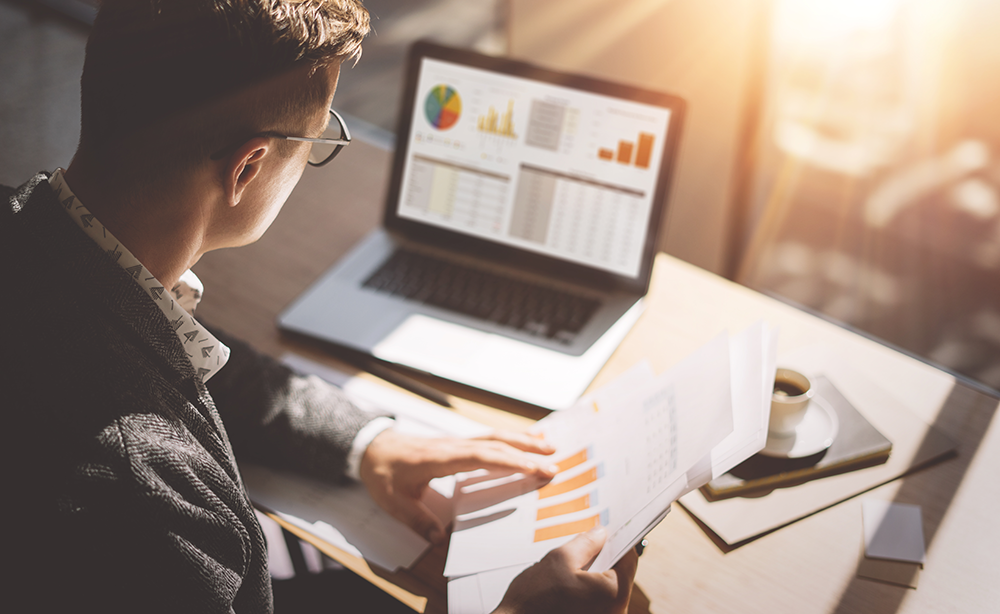 Make More Informed Decisions

Data is organized in an easy-to-search database. Pre-formulated statistical reports, customizable reports, and a live data dashboard provide the statistical analyses you need to make informed decisions

Streamline Operations

Built-in communication features keep everyone on the same page. Customizable user roles and permissions ensure that everyone can access exactly what they need to effectively perform their duties.

Save Time on Data Entry

Report Exec eliminates time spent re-entering information by automatically populating known information. Quick-key codes and drop-down menus reduce human error.

Justify Budget Requests and Maintain Transparency

Easily record and organize info needed to demonstrate department impact and responsible allocation of resources to justify budget requests and maintain accountability.

Automate Your Reporting

Save your statistical reporting filters and set your ideal delivery schedule, and your reports automatically show up in your inbox.

Ensure Efficient, Accurate Data Collection

The tree dictionary-based system ensures that statistical reporting is more accurate and efficient with data collection that's in your language and kept consistent throughout the organization.
ONE INTEGRATED SOLUTION ELIMINATES THE NEED FOR MULTIPLE PRODUCTS
You shouldn't have to buy multiple products to meet the demands of your department. With Report Exec, you can be sure that every file, report, and message is stored in one secure, searchable database.
Module features include:
Easily Compile and Generate the Reports You Need Most

Admin reporting allows users compile the reports they need most.

Show Staff and Visitors Their Safety Is Your Priority

Public-facing portal lets staff and visitors report concerns, requests, and tips to safety officials.

Easily Pinpoint Weaknesses and Eliminate Redundancies

Conduct audits on reports, users, dispatchers, messages, errors, and data usage.

Don't Waste a Second During Time-Sensitive Events

Notify targeted groups through high-speed calls, emails, texts, TTD notifications, and social-media alerts

Track Incident Details and Trends

Track the details associated with a specific incident, and easily identify commonalities between incidents.
THE REPORTS YOU NEED, EXACTLY WHEN YOU NEED THEM
Our admin reporting module allows you to choose from a library of reports or create your own settings to generate the statistics that matter to you.
After you've customized your report settings, you can easily save the report for further use or allow your report to automatically run and distribute.
BE READY TO RESPOND WITH OMNIGO MOBILE
Designed to streamline common tasks, Report Exec Mobile allows users to work efficiently while away from a computer.
Keep daily log events up to date by entering log information as it occurs while in the field

Quickly record case report information from the field while details are fresh

Search daily event logs, citations, vehicles, contacts, and more efficiently



THE SOLUTION DESIGNED TO FIT ANY SIZE ORGANIZATION
With unlimited groups, Report Exec is the ideal solution for growing organizations.
Each group creates its own reports while contributing to a central database of information. Some users may belong to more than one group and can have distinct roles and permissions within each.
It's easy to expand the platform's usage to a variety of locations, facilities, and departments while keeping data organized.
About Omnigo
For more than 20 years, Omnigo software solutions have been the preferred choice for law enforcement, education, healthcare, gaming, hospitality, and corporate enterprises. Currently, Omnigo's solutions are used by over 2,000 customers in 20 different countries. At Omnigo, we're committed to helping customers secure their organizations' property, control operational costs, and ensure the safety of the general public.
We believe our customers deserve the best support available to protect their people, assets, and brand. We also understand how challenging it can be to protect the community without the proper resources. We're here to arm users with the best tools in the industry. With a team that includes former law enforcement, first responders, and other public safety professionals, we're uniquely qualified to understand exactly what our customers need to protect their community
Protect Your Community with Effective Software Solutions That Drive Improved Efficiency
Schedule your customized demo