Brochure
Save Time and Enhance Efficiency with a Single Software Solution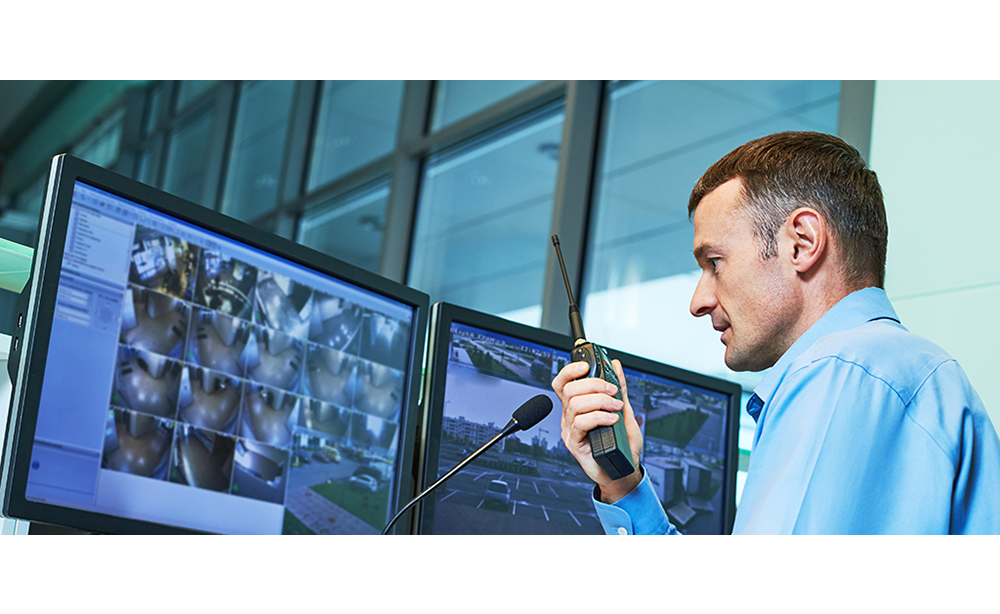 Unlike similar alternatives, iTrak has a fully converged platform that a multitude of transactions and tasks that can be handled via a single desktop environment, providing tangible operational efficiencies and benefits as well as associated economic benefits relating to IT support requirements. iTrak uses an open software architecture to not only avoid product obsolescence but to enable rapid integration with related systems.
Save Money with a Single Incident Reporting Solution

Scalable client/server architecture provides a single centralized database for multiple properties

Integrated subject, personnel, contact, and vehicle management

Complete daily log and incident reporting, including auditing and statistics

Extensive search engine

Enhance Efficiency and Save Time

Time based, user, custom filters, and favorites

Color-coded status indication

Quick, simple, and advanced searching

Built-in filtered data visualization

Ensure Your Information Is Secure

User, department, property, and property group security

Record ownership assignment

Document logging and control

Document archiving and record password protection
Modules Include:
Ad-Hoc Reporting

Audit

AD, People Integration

Anonymous reporting

Business Intelligence

Case Management

Employee Badging

Form Design

iDispatch Dispatch Management

iGWatch IP Facial Recognition

iPLR License Plate Recognition

Lost & Found

Omnigo Community

Omnigo GuardTour

Responsible Gaming

Security Management

SDK Tools

Visitor Management

Work Order
Maximize the Value of Existing Data with Ad-Hoc Reporting
Traditional reporting solutions only provide users with pre-defined, static reports of existing data. Customizing these reports usually involves significant effort, expertise, and cost, yet they only meet a small portion of end-user requirements. In order to maximize the value of existing data, users need a flexible reporting tool that enables highly customizable and on-demand access to business data.
The Omnigo iTrak Ad-Hoc Reporting module is an easy-to-use, flexible tool that extends traditional operational reporting beyond what users have come to expect.
Users can define and customize reports to meet individual department and reporting information requirements. It's easy to dynamically modify and query report data to gather useful business information for budgeting, return on investment, and other risk managed models.
Improve Parking Lot Safety and Security
Designed as one of the most reliable and mature video analytic technologies available today, iLPR helps improve safety and security by identifying known vehicles and their owners and locating stolen vehicles in parking lots.
Intelligent optical character recognition provides superior plate reading performance
Accurately reads plates from virtually any country, state, or province

Works in high-traffic, multi-flow parking environments, including surface and underground parking lots and multi-lane entrance and exit parking structures

Reads vehicles parked in parallel and at 45- and 90-degree angles

Reads plates spanning two lanes of traffic

Captures license plates of vehicles moving at speeds of up to 140mph (225km/h)

Intelligent plate matching optical character recognition

Real-time plate identification and alerting
iLPR encompasses key functions to achieve the most effective and efficient system for a security and surveillance environment with:
Vehicle tracking

Incidents

Contacts database

Dispatch
Create and Manage the Complete Investigation Lifecycle
Incident and case management tools are at the core of any investigation group. A collaborative case management environment fosters efficiency and transparency in the investigative process, helping reduce the complexity, time, and expense often associated with investigations.
The iTrak Case Management module provides a secure, user-friendly environment to create and manage the complete investigation lifecycle.
Offering an enhanced, integrated tool that supports the dynamic work that happens during an investigation, Case Management allows for routing information to the right teams and managing content and context-centric workflows while tracking investigation documents for strong investigative and case collaboration.
Streamline collaboration and interaction among case resources

Reduce case complexity and time for quicker resolution

Create, manage, and complete the investigation lifecycle within a secure environment

Rapidly access specific data related to the case

Capture and organize all relevant content and activity with the case container – creating a single, consistent view of the case to all members of the investigative team with the case elements laid out visually to suit preferences and requirements

Enhance flexibility and customization capabilities with color-coded sticky notes

Customize the layout to suit individual investigators preferences
Gain a Better Understanding of What's Happening in Your Casino
In today's fast-paced gaming environments, performing game audits, player analysis, and slot audits requires a detailed, consistent methodology that ensures accuracy. Personnel tasked with entering, reviewing, and analyzing gaming floor activities need a tool designed for easy and efficient entry, reporting, statistics, and results.
The iTrak Audit module delivers a complete standardized system for performing game audits, gaming disputes, player analyses, and slot audits.
User-defined customizable fields

Game audit, disputes, player analysis, and slot audit selections

Customizable game violations, areas, and sections with multiple player analysis, results, and types

Supports game audits across multiple supervisors and game related staff

Provides detailed violation and duration information

Player analysis linked to iTrak subject database for full player details and history, including breakdown types, average bets, house advantage, and results

Complete reporting, including detail, statistics, game audit violations and dealer error reports

Single report generation including all related game areas, violations, and sections
With a consistent reporting methodology, the game audit and disputes modules provide data on:
Area audited

Section audited

Review method

VCR console number

Audit date

Start and end time

Duration (auto-calculated)

Audit remarks

Violations by employee with applicable supervisor or pit boss

Violations committed
The disputes module also allows operators to perform detailed player disputes requested from the floor to determine if an error has been committed by the dealer, patron, or if there indeed was no error committed. All audit violations are fully customizable to individual casino requirements.
Analyzing and rating players can be a time-consuming task, but these analyses provide information that helps ensure a casino is maximizing the cost/benefit ratio of their players. The player analysis module tracks a player's gaming history including total trips, lifetime win/loss, and average bet habits. Armed with this information, a casino is better equipped to review the cost/benefit ratio of their players and proceed accordingly.
The slot audit module provides detailed auditing and verification of vendor slot machine service/openings for EPROM versions, checksum, ID, serial number, machine seals, and related information for machine openings and closings. This ensures a detailed record is kept of all openings and closings and related staff interaction with slot machines.
Based on the existing iTrak technology and user interface, the Game Audit module allows operators to quickly get up and running and learn new features in no time.
The Complete Solution to Maintain Work Orders and Related Parts
Analyzing part service history and replacement and repair cycles is a necessary, but time-consuming task. The iTrak Work Order module delivers a complete standardized system for tracking, analyzing, and maintaining a thorough repair and service history for any enterprise environment, allowing users to fully customize all work orders to meet individual requirements.
Users can quickly access comprehensive service history for all parts, and view information on service details and reliability. This information can be used to reduce overall cost of ownership and quickly isolate poor or defective equipment. Armed with this information, a company is better able to review and forecast service and capital costs across the enterprise.
Enter, track, print schedule and assign work orders

Search for work orders by technician, cost center, and more

Track work order schedules, status, and completion date and times

Enter and track parts for use in all work orders, including quantity, cost, customizable part categories, and details

Maintain and search part service history for all related work orders by model, manufacturer, serial number, bar code, category, and location of use.

Attach equipment user, service, and installation guides

Quickly access service history for all parts, reducing overall costs

Complete reporting, including work order summary, part summary, and technician history
Improve Efficiency and Increase Accountability with Omnigo GuardTour
Monitoring numerous checkpoints can be a challenge. Ensure your security team checks the right places at the right time and can easily report on their findings.
Mitigate Liability with Scheduled Check-Ins
Limit risk of liability with an audit trail and historical proof-of-presence reports that automatically generate status of required, completed actions.
Protect Your Vulnerable Assets
Vulnerable assets, such as vaults, vital equipment, and specimen refrigerators create the need for regulated security checks. Verify check-ins and required tasks are completed and recorded within specified timeframes.
Increase Accountability and Productivity
Document incidents, noncompliance occurrences, completed tour actions, and upload digital media from the field with mobile integration that helps officers cover more area in less time. Offline capabilities allow tour completion in areas without network capability.
Improve Efficiency by Tracking Security Officer Activity
Unique guard IDs and proof-of-presence technologies for Android/iOS mobile devices automatically note tasks completed at designated checkpoints by recording the time, date, and location and/or completing a custom, dynamic form. The system prompts officers to complete required, location-based actions and generates automatic entries into the Omnigo Daily Log.
Customize the System to Meet Your Needs
Implement a cost-efficient, scalable solution capable of ensuring proof-of-presence reporting for both small-area sites with few checkpoints and large multi-branch environments with thousands of checkpoints across hundreds of sites.
Improve Security Officer Dispatch Entry and Workflow
Multi-site CAD environments require optimization for rapid response times and high system reliability. Since time is of the essence, a CAD system also needs to provide accurate, efficient data entry and officer assignment and management.
Officer Dispatch delivers a complete solution integrated within the iTrak platform, taking advantage of existing personnel, location, and daily log reporting. With direct integration into iTrak, the initial information for a daily log is automatically populated and can be escalated to a full-blown incident.
Available officers can be assigned to future or pending dispatches by simply dragging and dropping them onto the appropriate dispatch, with radio assignment at time of shift change. A dispatch can then be cleared when the assigned officers, primary or assisting, have arrived on scene and have completed their assignments. Arrival and clearance codes can then be assigned with auto dispatch closure based on dispatch clearance.
Enter, track, print, schedule, and assign dispatches

Automatically create daily log from individual dispatches

View complete officer status

Integrate with existing personnel and contacts

Transfer call information directly and automatically into a full incident report via the daily log

Drag and drop officer assignment

Complete in-progress, pending, and officer status views

View full dispatch, arrival, and clear times and codes

Easily dispatch officers nearest the scene for the quickest response

Set Urgent, high, normal, and low dispatch levels

Customize emergency levels

View the full dispatch history
Quickly and Effectively Create and Distribute Dashboards
The iTrak Business Intelligence (BI) dashboard is a web-based platform for interactive data visualization that lets users build and publish required metrics and key performance indicators relevant to their business.
Equipped with logical chart, gauge, and visualization selection that includes filtering, formatting, and sorting, iTrak BI enables the rapid development of custom, interactive dashboards. It acts as a central BI portal for your security, surveillance, and associated iTrak departments, allowing users to visualize and analyze data from across the organization.
iTrak BI analysis allows discovery of trends and significant insights within existing iTrak modules and data, while providing analysis sharing through collaboration. Users can quickly create reports and receive up-to-the-minute analysis of all areas of their iTrak deployment.
iTrak BI comes with more than 50 powerful data visualization controls including interactive charts, gauges, maps, scorecards, and more, ensuring that users always have the right data visualization for the information they need to display.
Web-based technology lets user create, view, and interact with dashboards directly in a web browser

Define your own dashboards by dragging and dropping metrics, dimensions, and filters onto grids or charts

Filter, drill down pop-up and hover over data analysis capabilities

Use virtual tables, dimensions, datasets, KPIs, and drill-down data analysis, to view detailed dash boarding via charts, gauges, maps, and other tools

Includes built-in standard, financial, and statistical formulas to provide comprehensive analysis

Complete custom and interactive capabilities for end-user engagement

Apply comments and mark up to live data on the fly for collaboration

Improve processes and speed up decision making with factual data analysis
About Omnigo
For more than 20 years, Omnigo software solutions have been the preferred choice for law enforcement, education, healthcare, gaming, hospitality, and corporate enterprises. Currently, Omnigo's solutions are used by over 2,000 customers in 20 different countries. At Omnigo, we're committed to helping customers secure their organizations' property, control operational costs, and ensure the safety of the general public.

We believe our customers deserve the best support available to protect their people, assets, and brand. We also understand how challenging it can be to protect the community without the proper resources. We're here to arm users with the best tools in the industry. With a team that includes former law enforcement, first responders, and other public safety professionals, we're uniquely qualified to understand exactly what our customers need to protect their community.
Protect Your Community With Effective Software Solutions That Drive Improved Efficiency
Schedule your customized demo