According to the U.S. Bureau of Labor Statistics, 4 million people quit the workforce in July of 2021. A number of those people came from the public security sector, and it's no surprise to many. Major cities around the US are facing historic departures of public safety officers, including New York, which saw 15% of its force leave in 2020, and Louisville, KY, which has seen more than a 20% decrease in the size of its police force.

You're well aware of the risks associated with these labor shortages, both to your department and community, including:
Response time and level of care degrading
Inability to meet community demands
Burnout and mental health issues
Extended response times
Not being in the right place at the right time
Significant events taking too many resources or not having enough resources to handle those events properly
There are a number of ways to mitigate these risks, but the most important solution you can have in your arsenal is one that supports your ability to plan, respond, and recover from any event, whether managing day-to-day incidents or large-scale, multi-agency responses like severe weather, active shooter incidents, or pandemics.
An incident response planning and management software solution that consolidates and coordinates every tactical element under a single, strategic control center can make a difference — one that can be measured in lives saved, property protected, and resources put to their most effective, efficient, and appropriate use.
Unfortunately, too many organizations are still relying on outdated, cumbersome binders, word docs, and shared folders – intensifying the manual workload and potential for error, especially with an understaffed department.
The right event and emergency management tool allows your staff to focus on what's most important with features that eliminate much of the manual workload by:
Providing a secure, centralized location for all of your pre-plans

Allowing you to quickly communicate and share critical information with necessary parties
Digitizing FEMA paperwork
Look for software designed to mitigate unknowns and empower your response with informed decision-making, comprehensive situational awareness, and coordinated efforts can help ensure safer organizations, communities, resources, homes, and people — even in the face of ongoing labor shortages.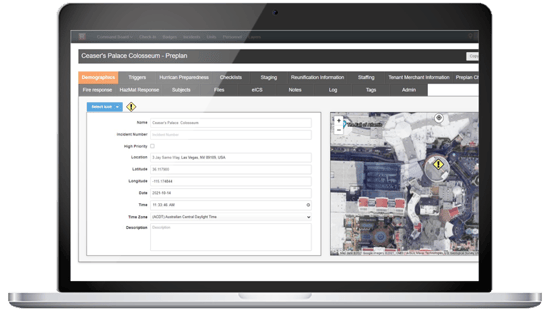 A software solution that can streamline every phase of incident planning, response, and recovery can help reduce required labor hours by automating a number of processes. It can also help ensure your team is exactly where they're needed and focused on what's most important, which is especially crucial if you're not fully staffed.
Explore the capabilities and ease-of-use of Omnigo's Incident Management Solution powered by Rhodium. Click the link below to learn more or request a demo.